December 14, 2012
Dog Helps Super-Sleepy Woman in Her Travels
Case study tells of patient who could not stay awake on public transport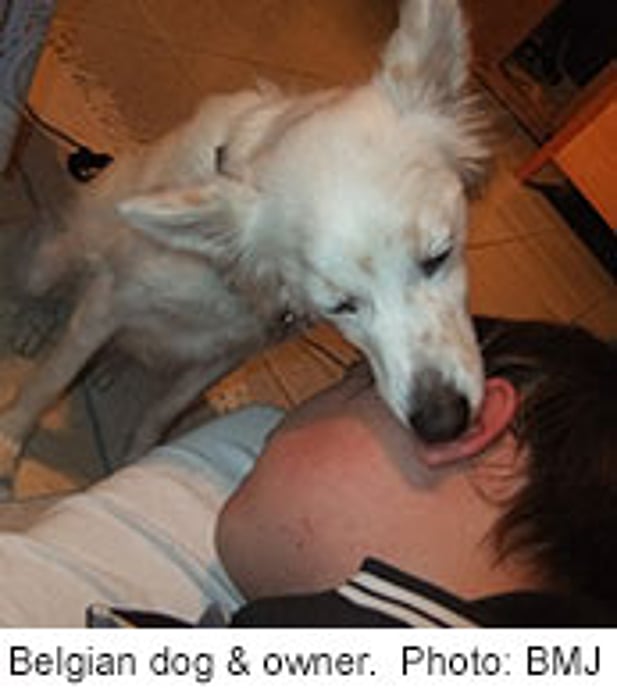 FRIDAY, Dec. 14, 2012 (HealthDay News) -- Dogs have been known to assist their human companions in surprising ways, and now a new case study suggests they can even help patients with severe sleep problems stay awake during the day.
The report, published online Dec. 13 in the BMJ, describes the case of a 35-year-old Belgian woman with severe excessive daytime sleepiness who slept up to 16 hours a day and fell asleep up to six times during the day.
This problem caused considerable difficulties in her social life and limited her use of public transit, as she usually fell asleep within a few minutes of sitting down.
The woman would often wake up at the end of the transit line and have to fight sleepiness on the way back. She sometimes forgot where she'd started her trip, according to Dr. Olivier Le Bon, head of the psychiatry department at Tivoli Hospital of the Universite Libre de Bruxelles in Belgium, and a colleague.
Medication provided only limited help, so the woman was put in touch with a charity that provides trained dogs for people with vision or hearing impairments. The woman's dog was first trained to wake her in the morning at the sound of an alarm clock, even if this sometimes required 30 minutes of what the researchers called "gentle biting."
The dog then learned to wake the woman at the sound of a cellphone ringing. Eventually, the dog learned to wake the woman at every subway, tram or bus station as needed, the authors explained in a journal news release.
The dog has enabled the women to travel around the city efficiently and to have a social life, they pointed out.
This type of intervention "could benefit other patients with similarly extreme and treatment-resistant daytime sleepiness," the authors concluded.
More information
The U.S. Centers for Disease Control and Prevention has more about sleep and sleep disorders.
SOURCE: BMJ, news release, Dec. 13, 2012
Consumer News