June 7, 2018
U.S. Suicide Rates on the Rise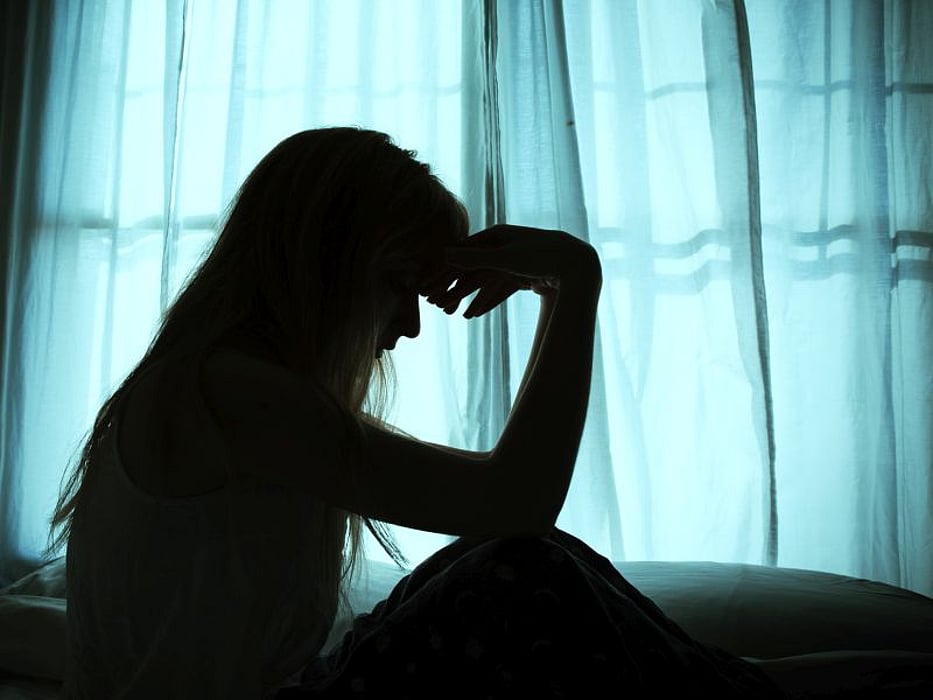 THURSDAY, June 7, 2018 (HealthDay News) -- Suicide rates are soaring across America, a new government report shows.
Between 1999 and 2016, 25 states saw suicide rates jump more than 30 percent. There was variation: They rose by just under 6 percent in Delaware to more than 57 percent in North Dakota, according to the U.S. Centers for Disease Control and Prevention researchers.
"Suicide is just one of the three leading causes of death that are on the rise, and these statistics don't begin to reveal the emotional, social and financial toll that suicide exacts on individuals, families and communities that are left devastated," CDC Principal Deputy Director Dr. Anne Schuchat said during a media briefing Thursday.
The most recent data (2014-2016) in the report shows a fourfold difference in state suicide rates, ranging from 6.9 per 100,000 residents per year in Washington, D.C., to 29.2 per 100,000 residents in Montana.
In 2016 alone, nearly 45,000 Americans aged 10 and older died by suicide, the report showed.
Just this week, the iconic American fashion designer Kate Spade hanged herself in her New York City home. Her husband, Andy Spade, said his wife had suffered from anxiety during their 24-year marriage and had experienced bouts of severe depression in the past six years.
Suicide rarely springs from a single factor, the CDC report authors noted. While mental health conditions are a main focus of suicide prevention efforts, the authors found that more than half of Americans who died by suicide did not have a diagnosed mental health condition.
Relationship problems or loss, substance abuse, physical health problems, and job, money, legal or housing stresses often contributed to suicide risk, the report showed. Guns were the most common method of suicide used by people with and without a diagnosed mental health condition.
Jeffrey Bridge is director of the Center for Suicide Prevention and Research at Nationwide Children's Hospital in Columbus, Ohio. He said the American Foundation for Suicide Prevention and the National Action Alliance for Suicide Prevention have set a goal to cut the nation's annual suicide rate 20 percent by 2025.
"The CDC's analysis of suicide trends suggests no state is making acceptable progress toward reaching this objective, and for many states the burden of suicide is growing," Bridge said in a statement Thursday.
"These data should be a call to action for all states to intensify their focus on implementing suicide prevention policies and programs that have the strongest potential for helping save the most lives," he said.
The CDC researchers agreed that states need to address a wide range of risk factors in suicide prevention efforts, and they need to include government, public health, health care, employers, education, media and community organizations.
The agency offered these suicide prevention steps that can be taken by everyone: learning the warning signs of suicide, to identify and appropriately respond to people at risk; reducing at-risk people's access to guns, medications and other means of suicide; and contacting the National Suicide Prevention Lifeline -- 1-800-273-TALK (8255) -- for help.
The findings were published June 7 as a CDC Vital Signs report.
More information
The U.S. National Institute of Mental Health has more on suicide prevention.
SOURCES: June 7, 2018, media briefing with Anne Schuchat, M.D., principal deputy director, U.S. Centers for Disease Control and Prevention; June 7, 2018, statement, Jeffrey Bridge, Ph.D., director, Center for Suicide Prevention and Research, Nationwide Children's Hospital, Columbus, Ohio; U.S. Centers for Disease Control and Prevention, news release, June 7, 2018
Consumer News