December 6, 2016
Resistance Band Exercise Aids Nursing Home Residents
Less depression, behavioral problems seen among wheelchair-bound participants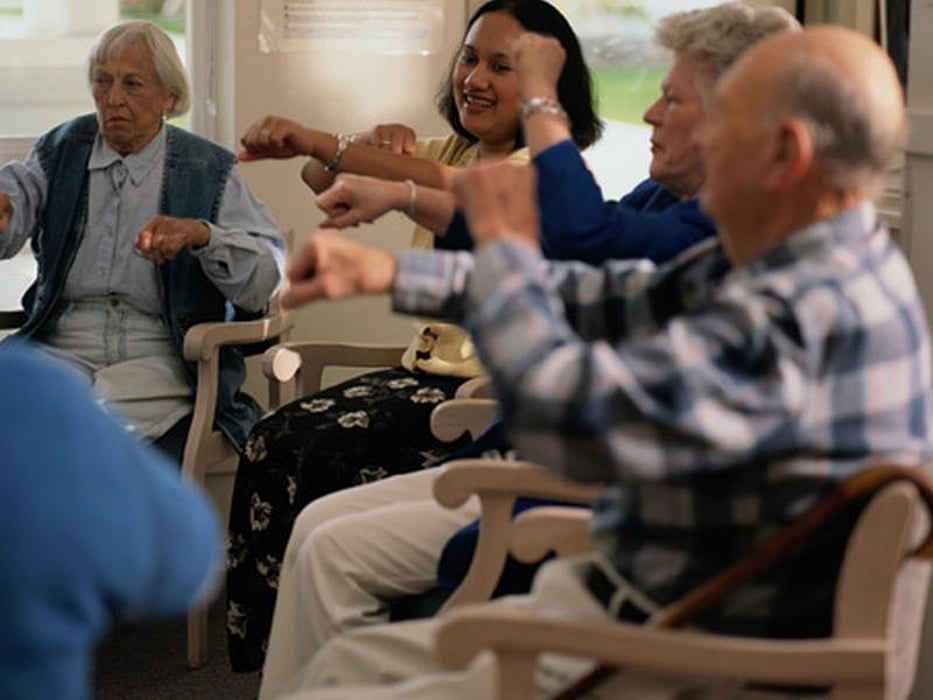 TUESDAY, Dec. 6, 2016 (HealthDay News) -- A resistance band exercise program lessens depression and behavioral problems among older, wheelchair-bound nursing home residents with dementia, according to a study published Nov. 23 in the Journal of the American Geriatrics Society.
Kuei-Min Chen, R.N., Ph.D., from the National Kaohsiung First University of Science and Technology in Taiwan, and colleagues randomized wheelchair-bound nursing home older adults with dementia to either a resistance band exercise program (n=65) or a control group (n=62). The program involved resistance band exercises three times per week in 40-minute sessions in two sequences: volunteer-led sessions for the first six months (stage 1), followed by DVD-guided sessions for the next nine months (stage 2).
The researchers found that by the sixth month of the study, experimental group participants were significantly less depressed and had fewer behavioral problems than control group participants. These small but statistically significant differences were maintained throughout the nine months of the DVD-guided sessions.
"Volunteer-led sessions followed by DVD-guided sessions of resistance band exercise is effective and practical in institutional settings," the authors write.
Physician's Briefing