May 8, 2017
Many Seniors Use Cellphones While Driving With Children
Distracted driving not just an issue for young people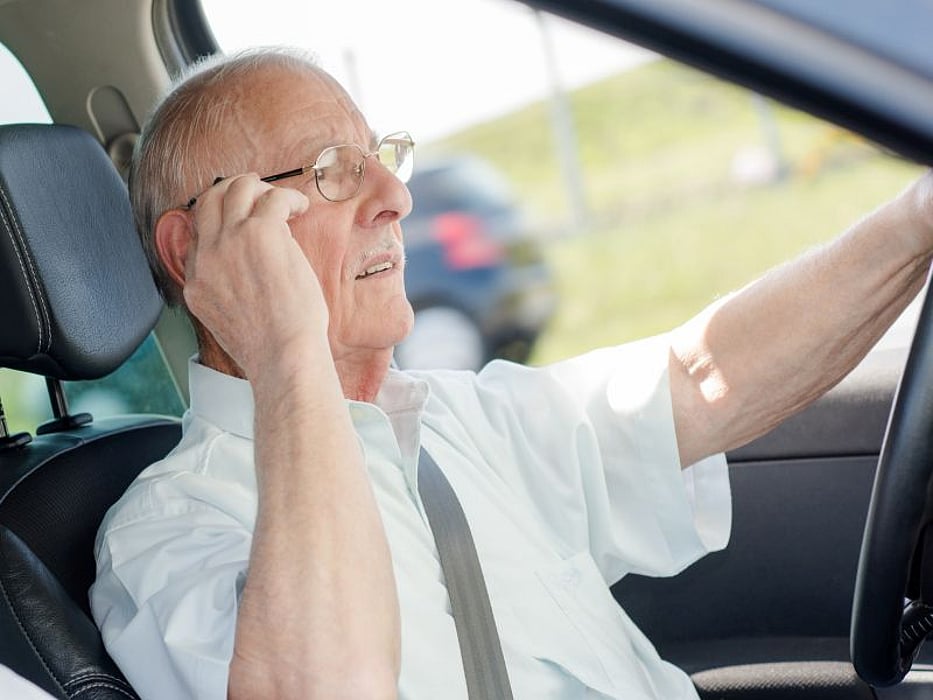 MONDAY, May 8, 2017 (HealthDay News) -- Many senior citizens are driving while distracted, according to a new survey conducted by the University of California, San Diego (UCSD).
Linda Hill, M.D., M.P.H., a professor in the Department of Family Medicine and Public Health at the UCSD School of Medicine, and colleagues conducted an anonymous survey of 397 adults, aged 65 and older. Hill's team asked the seniors about their driving habits and potentially distracting behaviors. Of the respondents, 82 percent owned a smartphone.
"Of those senior drivers who have a cellphone, 60 percent of them speak on the phone while behind the wheel. And seniors with a skewed sense of their multitasking abilities are most likely to engage in this behavior," Hill said in a UCSD news release. But older drivers don't seem to be aware of the raised potential for accidents: 75 percent said they could drive safely while talking on a hands-free device. The investigators also found that in the past month, 27 percent of respondents drove with children younger than age 11 in the car. Of those drivers, 42 percent talked on the phone while behind the wheel.
"When adults are driving distracted with children in the car, not only does it put children at risk, but they are also modeling risky behavior," Hill said.
Physician's Briefing