August 13, 2019
Seniors With Dementia at Home Have More Medical Needs
Older adults living at home also more likely to be members of disadvantaged populations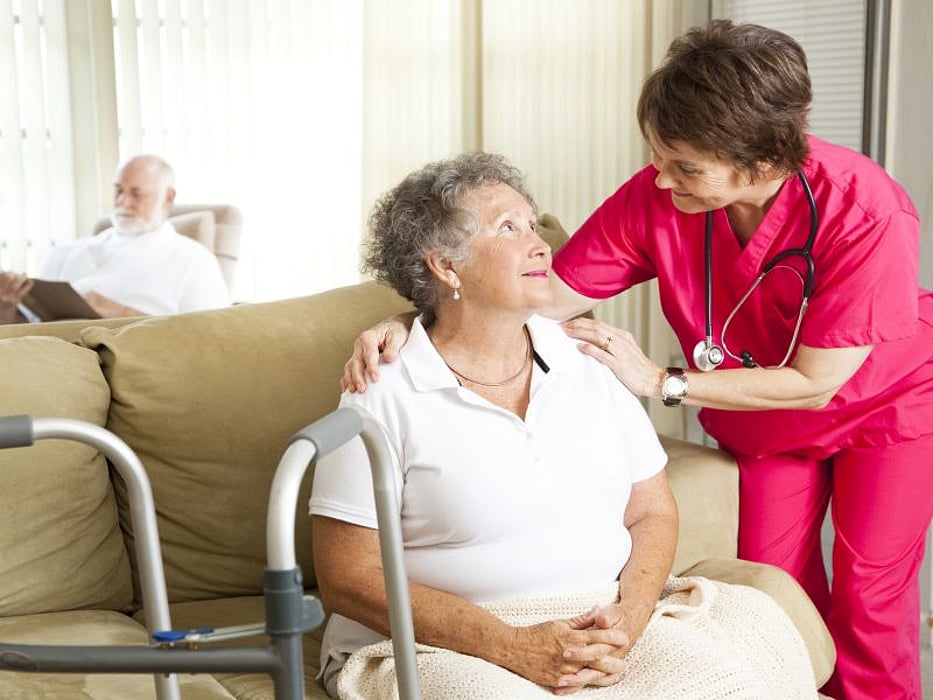 TUESDAY, Aug. 13, 2019 (HealthDay News) -- Older adults with incident moderately severe dementia living at home have more medical needs than those living in residential care or nursing facilities, according to a study published online Aug. 7 in the Journal of the American Geriatrics Society.
Krista L. Harrison, Ph.D., from the University of California in San Francisco, and colleagues conducted a retrospective cohort study using pooled data from the National Health and Aging Trends Study. Data were included for 728 older adults newly meeting criteria for incident moderately severe dementia.
The researchers found that when extrapolated to the population, an estimated 3.3 million older adults developed incident moderately severe dementia. Within the study cohort, 64, 19, and 17 percent of patients received care at home, in residential care, and in a nursing facility, respectively; across care settings, differences were noted in social, functional, and medical characteristics. Older adults living at home had more medical needs; bothersome pain was reported by 71, 60, and 59 percent of older adults living at home, in residential care, and in nursing homes, respectively. In addition, older adults living at home were two to five times more likely to be members of disadvantaged populations.
"Some people with dementia who live at home receive home-based primary, geriatric, or palliative care, but many more likely do not," Harrison said in a statement. "There is an urgent need for these services -- as well as home health aides and other social supports -- to become widely available to those families providing home care for loved ones with dementia."
Abstract/Full Text (subscription or payment may be required)
Physician's Briefing