July 13, 2017
Alendronate Cuts Hip Fx Risk in Seniors Taking Prednisolone
No association for alendronate treatment with risk of mild upper GI symptoms, peptic ulcers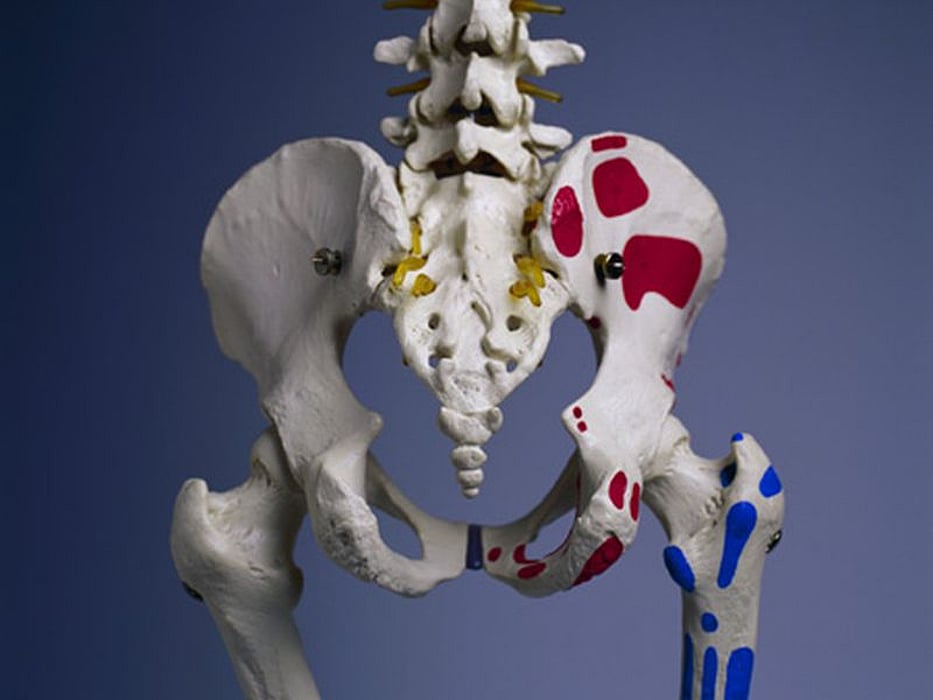 THURSDAY, July 13, 2017 (HealthDay News) -- For older patients receiving prednisolone, alendronate is associated with reduced risk of hip fracture, according to a study published in the July 11 issue of the Journal of the American Medical Association.
Kristian F. Axelsson, M.D., from Skaraborg Hospital in Skövde, Sweden, and colleagues conducted a retrospective cohort study involving 433,195 patients aged 65 years or older undergoing a health evaluation at baseline. After at least three months of oral prednisolone treatment, 1,802 patients were identified who were prescribed alendronate; 1,802 patients taking prednisolone, without alendronate use, were selected using propensity score matching.
The researchers identified 27 hip fractures in the alendronate group and 73 in the no-alendronate group after a median follow-up of 1.32 years, corresponding to incidence rates of 9.5 and 27.2 fractures per 1,000 person-years. In a multivariable-adjusted model, alendronate use correlated with a lower risk of hip fracture (hazard ratio, 0.35; P < 0.001). There was no association for alendronate treatment with increased risk of mild upper gastrointestinal tract symptoms (15.6 versus 12.9 per 1,000 person-years; P = 0.40) or peptic ulcers (10.9 versus 11.4 per 1,000 person-years; P = 0.86). No cases of incident drug-induced osteonecrosis were identified, and each group had only one case of femoral shaft fracture.
"Although the findings are limited by the observational study design and the small number of events, these results support the use of alendronate in this patient group," the authors write.
Two authors disclosed ties to the pharmaceutical and health care industries.
Abstract/Full Text (subscription or payment may be required)
Physician's Briefing