November 29, 2016
E-Prescribing of High-Risk Drugs May Contribute to Falls in Elderly
Study found 41 percent of medications that can increase drowsiness were set too high for seniors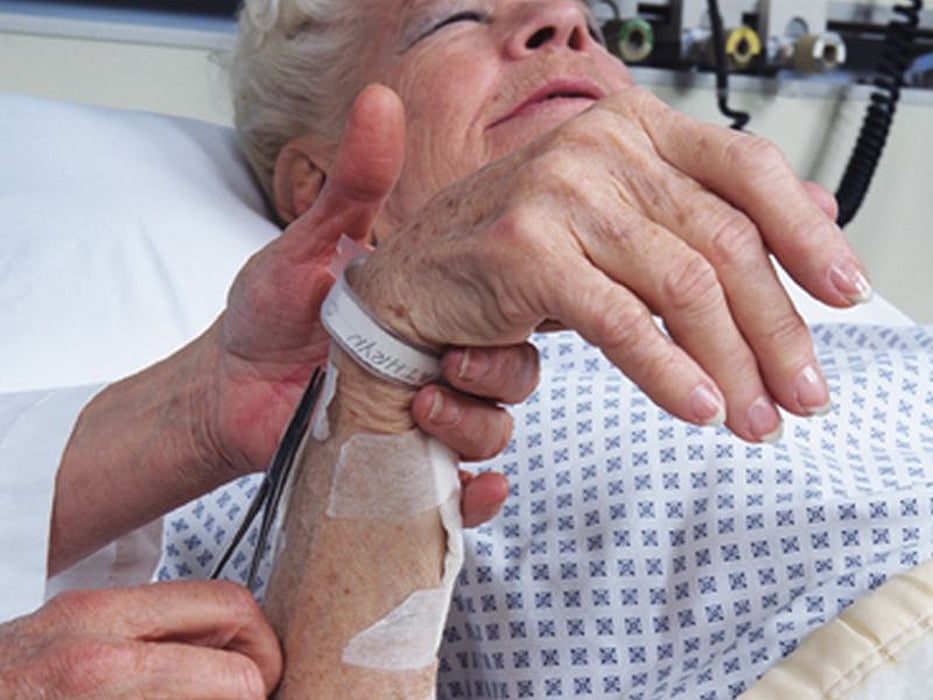 TUESDAY, Nov. 29, 2016 (HealthDay News) -- Preprogrammed doses of medications that can raise the risk of falls are often set too high for older hospital patients, according to research published online Nov. 28 in the Journal of the American Geriatrics Society.
Jashvant Poeran, M.D., Ph.D., an assistant professor of epidemiology at the Icahn School of Medicine at Mount Sinai in New York City, and colleagues analyzed the records of 287 patients over the age of 65 who fell while staying in a large urban hospital. Some patients fell more than once, adding to a total of 328 falls in the study. Of those falls, 62 percent occurred in patients who had been given at least one high-risk medication in the 24 hours before their fall. The 29 medicines examined included opioids, sleep aids, muscle relaxants, and benzodiazepines.
Of that 62 percent, 16 percent had been given two high-risk medicines, while another 16 percent had been given three or more, the researchers found. Forty-one percent of the medications studied were electronically set at doses that were greater than recommended for older patients.
"Decreasing electronic medical record default doses for individuals aged 65 and older and warnings about the cumulative numbers of high-risk medications prescribed per person may be simple interventions that could decrease inpatient falls," the authors write.
Physician's Briefing