October 14, 2014
Considerations for CMS Coverage of Lung Cancer Screening
Articles discuss importance of screening and strength of evidence that CMS should consider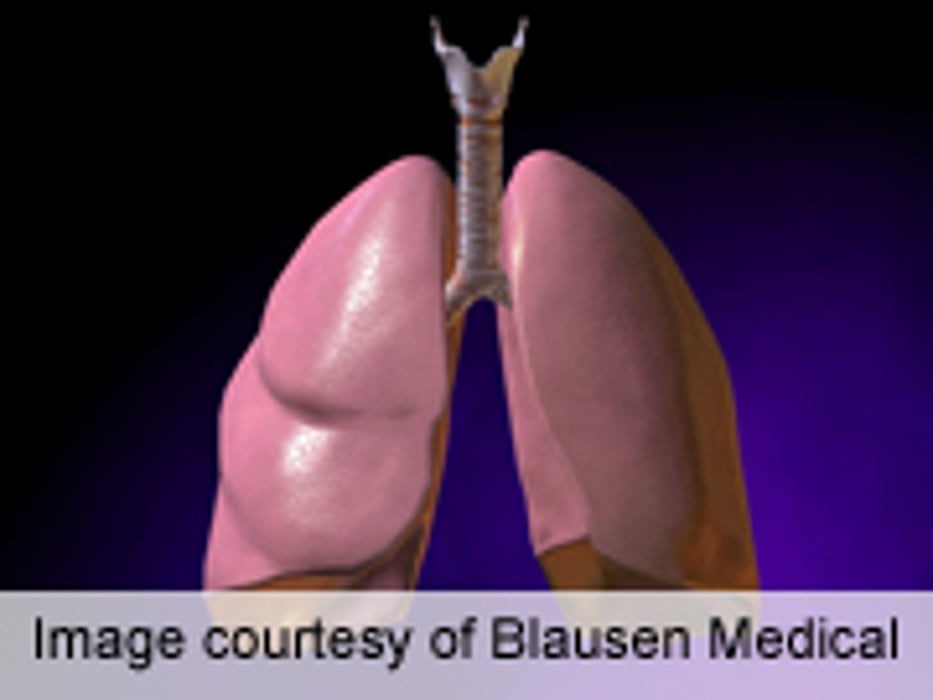 TUESDAY, Oct. 14, 2014 (HealthDay News) -- The benefits and potential harms of low-dose computed tomography (CT) screening for lung cancer are discussed in relation to the Centers for Medicaid & Medicare Services (CMS) evaluation of screening coverage. The two clinical reviews were published online Oct. 13 in JAMA Internal Medicine.
Douglas E. Wood, M.D., from the University of Washington in Seattle, discusses the importance of lung cancer screening for Medicare beneficiaries. Noting that 70 percent of lung cancers occur in patients aged 65 years and older, the author suggests that CMS should cover low-dose CT. Concerns, including false-positive findings that lead to further testing and procedures, overdiagnosis, harms associated with surgery, and costs of follow-up, can be mitigated by clear criteria for screening high-risk patients, disciplined management of abnormalities, and high-quality multidisciplinary care.
In a second article, Steven H. Woolf, M.D., M.P.H., from the Virginia Commonwealth University in Richmond, and colleagues discuss the strength of evidence for low-dose CT lung cancer screening. The authors note that the magnitude of benefit from routine screening is unclear, with estimates based on a single study and U.S. Preventive Services Task Force simulation models. False-positive results, anxiety, exposure to radiation, diagnostic work-ups, and resulting complications are potential harms. It remains uncertain whether screening would result in net benefit or net harm.
"The CMS owes it to Medicare beneficiaries to reach a timely decision about the coverage of lung cancer screening with low-dose CT based on medical evidence, not lobbying or politics," writes the author of an accompanying editorial.
Two panels, which Wood chairs and serves, receive financial support from the health care industry.
Abstract - Wood
Full Text (subscription or payment may be required)
Abstract - Woolf
Full Text (subscription or payment may be required)
Editorial (subscription or payment may be required)
Physician's Briefing