October 25, 2019
Family Involvement Cuts Postop Delirium in Older Patients
Patients in elder life program had less decline in physical and cognitive function, shorter length of stay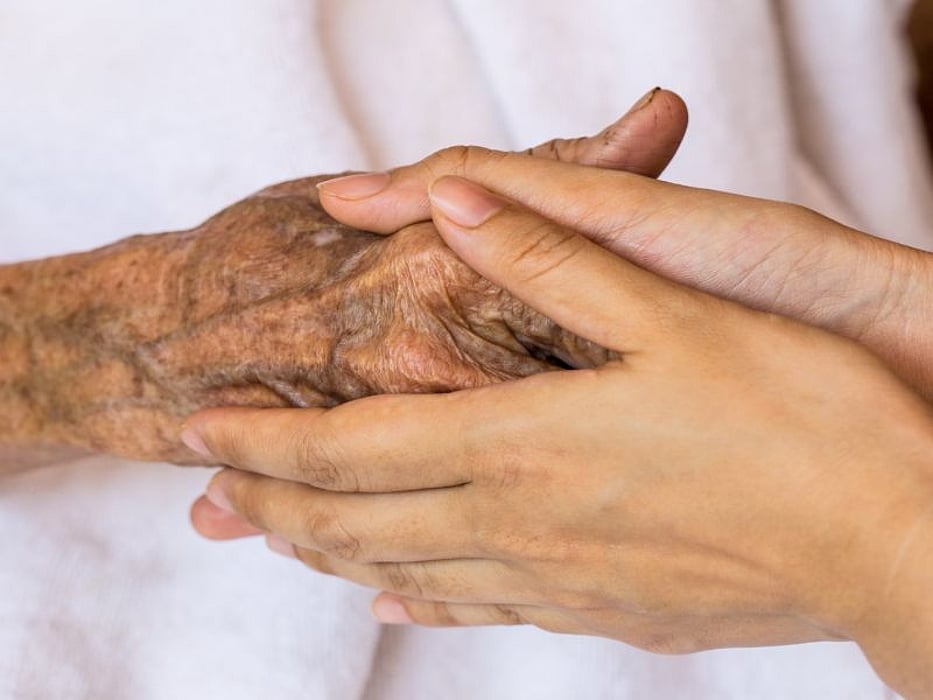 FRIDAY, Oct. 25, 2019 (HealthDay News) -- The Tailored, Family-Involved Hospital Elder Life Program (t-HELP) is effective in reducing postoperative delirium (POD) for older patients, according to a Chinese study published online Oct. 21 in JAMA Internal Medicine.
Yan-Yan Wang, Ph.D., from Sichuan University in Chengdu, China, and colleagues evaluated the effectiveness of t-HELP for preventing POD and functional decline in 281 older patients after a noncardiac surgical procedure. Patients (60.9 percent male; mean age, 74.7 years) admitted to six surgical floors (gastric, colorectal, pancreatic, biliary, thoracic, and thyroid) were randomly assigned to either a nursing unit providing t-HELP (intervention group) or a nursing unit providing usual care (control group).
The researchers found that postoperative delirium occurred in four participants (2.6 percent) in the intervention group and in 25 (19.4 percent) in the control group (relative risk, 0.14). To prevent one case of POD, the number needed to treat was 5.9. Participants in the intervention group exhibited less decline in physical function for activities of daily living, for instrumental activities of daily living, and cognitive function at discharge compared with the control group. The intervention group also had shorter mean length of stay (12.15 versus 16.41 days).
"This study shows that t-HELP, which involved the family, was effective in reducing POD for older patients, maintaining or improving their physical and cognitive functions at discharge and 30 days after discharge," the authors write.
One author created the Hospital Elder Life Program (HELP) but receives no income or royalties from the program.
Abstract/Full Text (subscription or payment may be required)
Editorial (subscription or payment may be required)
Physician's Briefing