January 6, 2020
Frailty Index Score Helps to Predict Outcomes in Elderly
Increased score based on abnormal results of routine admission lab tests tied to readmission, mortality risks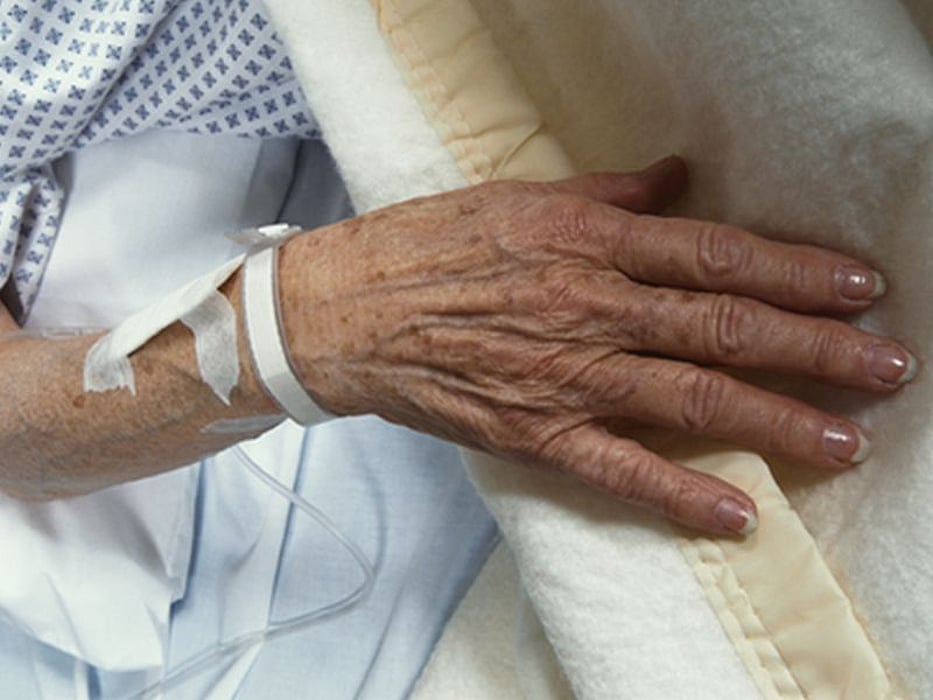 MONDAY, Jan. 6, 2020 (HealthDay News) -- A frailty index score based on the results of routine admission laboratory investigations (FI-Laboratory) may predict the risk for adverse outcomes among older patients, according to a study published in the Jan. 6 issue of CMAJ, the journal of the Canadian Medical Association.
Hugh Logan Ellis, M.B.B.Chir., from University College London, and colleagues created the FI-Laboratory frailty index linked to data comprising hospital outcomes in a prospective cohort of older adults admitted to a large tertiary hospital. FI-Laboratory values were generated for 2,254 admissions among older adults (mean age, 84.6 years).
The researchers observed a weak association between the FI-Laboratory and the Clinical Frailty Scale (CFS; r² = 0.09). Increased proportions of inpatient days (rate ratios, 1.43 and 1.47); discharge to a higher level of care (odds ratios, 1.39 and 1.30); and an increased rate of readmission (hazard ratios, 1.26 and 1.18) were seen with an increase in the CFS and the equivalent of three additional abnormal laboratory values in the FI-Laboratory, respectively. There were also increases noted in mortality in association with increases in the CFS and FI-Laboratory (hazard ratios, 1.39 and 1.45, respectively).
"Whether its use results in improved clinical outcomes is not known," the authors write. "It also remains to be determined whether changes in the FI-Laboratory during hospital admission might add prognostic information during the course of a hospital stay, whether in relation to recovery or to a higher burden of frailty."
Physician's Briefing