May 18, 2017
Weight Loss, Aerobic+Resistance Exercise Best for Obese Seniors
Best way to improve functional status and reverse frailty in older adults with obesity, researchers say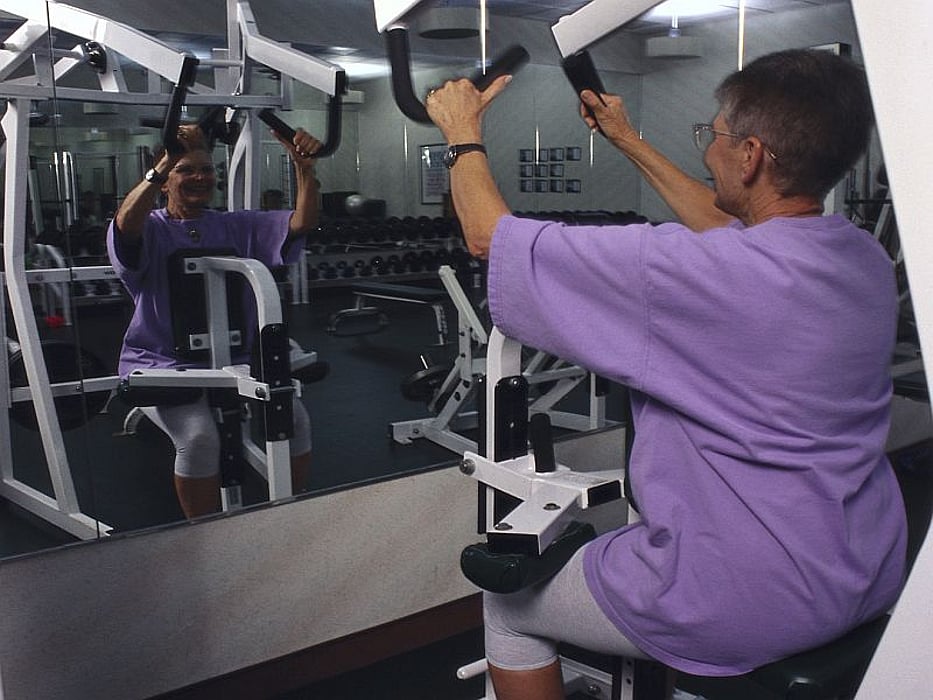 THURSDAY, May 18, 2017 (HealthDay News) -- Engaging in aerobic and resistance exercise while losing weight enables elderly obese patients to maintain more muscle mass and bone density compared to those who do just one type of exercise or none at all, according to a study published in the May 18 issue of the New England Journal of Medicine.
Dennis Villareal, M.D., of the Baylor College of Medicine in Houston, and colleagues randomly assigned 160 obese and sedentary adults, age 65 or older, to one of four groups: weight loss and aerobic training; weight loss and resistance training; or weight loss and a combination of both types of exercise. The fourth group served as controls and didn't exercise or try to lose weight.
The researchers found that after six months, physical performance test scores increased by 21 percent in the combination exercise group, compared to 14 percent among those who only did aerobic exercise or resistance exercise. Lean body mass and bone density also declined less in the combination and resistance groups than in the aerobic group.
"In conclusion, our study showed that weight loss plus resistance training or aerobic training improved physical function and ameliorated frailty; however, weight loss plus combined aerobic and resistance training provided greater improvement in physical function and reduction of frailty than either intervention alone and was associated with relative preservation of lean mass," the authors write.
Abstract/Full Text (subscription or payment may be required)
Physician's Briefing