October 17, 2018
Los golpes en la cabeza sin una conmoción quizá no dañen al cerebro, plantea un estudio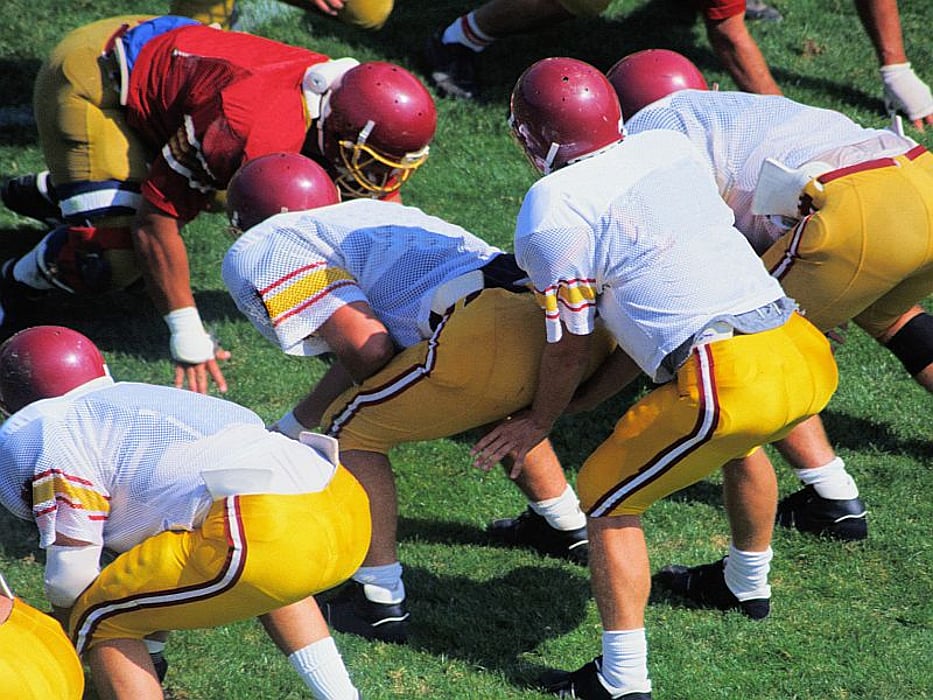 MARTES, 16 de octubre de 2018 (HealthDay News) -- Los jugadores jóvenes de fútbol americano que sufren golpes repetidos en la cabeza, pero no conmociones, quizá no sufran un daño cerebral, sugiere un estudio reciente.
En el estudio, los investigadores siguieron a 112 jugadores de fútbol americano de 9 a 18 años de edad durante la temporada de 2016.
"Anticipábamos que los impactos repetitivos se correlacionaran con una peor función neurocognitiva [del cerebro], pero encontramos que los impactos en la cabeza que no llegaban a ser conmociones sufridas a lo largo de una sola temporada no se asociaban con los resultados neurocognitivos funcionales", señaló el líder del estudio, el Dr. Sean Rose, neurólogo deportivo pediátrico en el Hospital Pediátrico Nacional de Columbus, Ohio.
"La falta de una asociación significativa podría reflejar la necesidad de un seguimiento más largo, así que vamos a seguir a los niños y adolescentes durante varias temporadas", añadió Rose en un comunicado de prensa del hospital.
Cada año, más de 3 millones de estudiantes de escuela primaria y secundaria juegan fútbol americano de atajo en Estados Unidos. Unas preocupaciones crecientes sobre los riesgos posibles de los impactos en la cabeza han llevado a algunos médicos y padres a sugerir que los niños no jueguen deportes de contacto.
Estos hallazgos, del primer año del estudio, se publicaron en la edición en línea del 12 de octubre de la revista Journal of Head Trauma Rehabilitation. Los datos del segundo año del estudio se presentarán en la reunión de la Sociedad de Neurología Infantil (Child Neurology Society) esta semana, en Chicago.
Actualmente, los investigadores están recolectando datos para un tercer año.
Más información
La Academia Americana de Pediatría (American Academy of Pediatrics) ofrece consejos para la seguridad en el deporte.
Artículo por HealthDay, traducido por HolaDoctor.com
© Derechos de autor 2018, HealthDay

FUENTE: Nationwide Children's Hospital, news release, Oct. 15, 2018
Consumer News in Spanish