December 18, 2012
With Testicular Cancer, CT Scan Benefit May Beat Risks
Study should reassure patients, doctors, expert says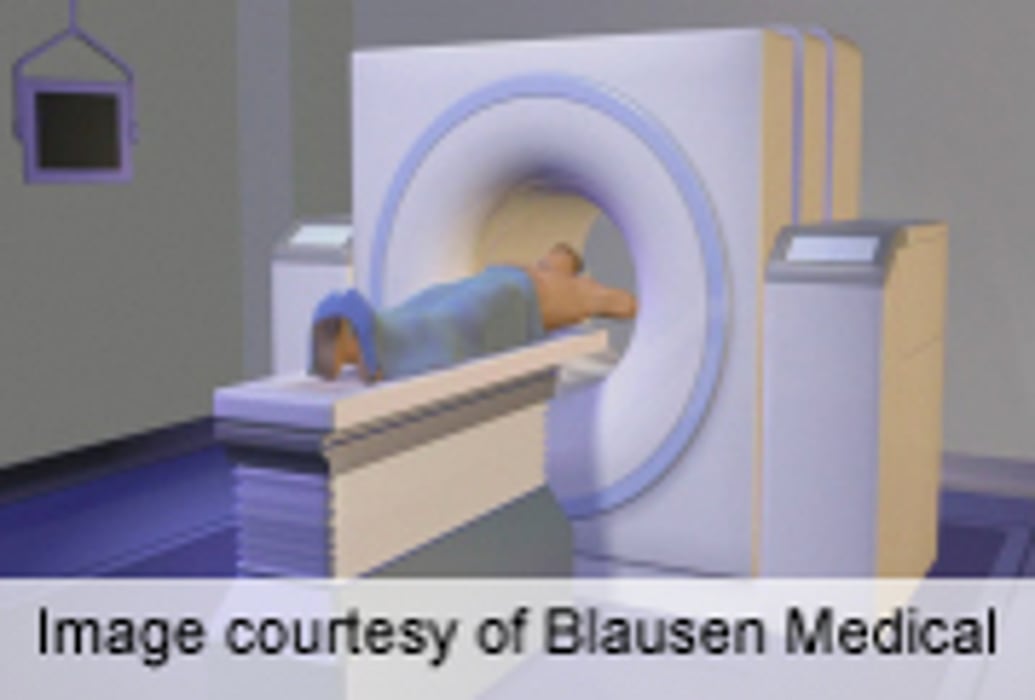 TUESDAY, Dec. 18, 2012 (HealthDay News) -- Repeat CT scans deliver a big dose of potentially hazardous radiation over time, but the short-term benefit may outweigh the long-term risk for men with testicular cancer, a new study suggests.
With Americans getting more and more CT scans, concerns exist about the potential for that radiation exposure to raise a person's cancer risk years later.
Last month, a study found that having multiple chest CTs may slightly raise a woman's risk of breast cancer later in life.
But CT scans can be important in diagnosing or treating an injury or disease, including many cancers. Doctor use them to guide biopsies, or to see whether chemotherapy is shrinking a tumor, for example.
Men who've had surgery for testicular cancer routinely have follow-up CT scans for a number of years, to try to spot any recurrence.
The new study, reported Dec. 18 in the journal Radiology, tried to estimate a man's lifetime risk of dying from a radiation-related cancer versus his more immediate risk of dying from a testicular cancer recurrence.
Researchers found that the short-term benefits appeared worth it. For a 33-year-old man, the small risk of dying from testicular cancer -- about a 0.6 percent chance -- was still slightly larger than the risk of dying later in life from a radiation-linked cancer, at about 0.5 percent.
And the life expectancy loss from testicular cancer was significantly higher, since the disease would likely kill a man at a much younger age.
"Risks incurred later in life are not the same as more immediate risks," said lead researcher Dr. Pari Pandharipande, an assistant professor radiology at Harvard Medical School and an abdominal radiologist at Massachusetts General Hospital.
"This type of study is not meant to imply that there aren't risks" from CT scans, Pandharipande stressed. But, she said, "the risks are small, and they occur years later."
The findings are very important, said Richard Morin, a professor of radiologic physics at the Mayo Clinic in Jacksonville, Fla., who was not involved in the study.
Doctors often stress that when CT scans are medically necessary, the immediate benefits will outweigh the potential risks down the road, Morin noted.
But this study offers some actual numbers, he said.
"This should be reassuring that an appropriately ordered CT scan has more benefits than risks," Morin said.
The study does have limits, though. The conclusions are based on statistical models, so they are estimates of the typical risks. And it focused only on testicular cancer. Further studies on other diseases are needed, Morin said.
Testicular cancer is relatively uncommon. In the United States, a man has about a one in 270 chance of developing the disease, according to the American Cancer Society.
But since the cancer mainly affects men younger than 40 and has a high cure rate -- over 95 percent -- that makes the possible long-range risks of CT scans particularly concerning, Pandharipande noted.
For the current study, her team used a mathematical model to predict the risks of men undergoing CT scans in the decade after having surgery for testicular cancer.
The odds of dying from either testicular cancer or, years later, a radiation-induced cancer were very low. The difference, though, was that testicular cancer would kill a man at a much younger age.
For men diagnosed with testicular cancer at age 33, the disease would cut 83 days from their lifespan, on average. Radiation-related cancer would rob them of 24 days.
That matter of days sounds small, but it's an average, Pandharipande said. That is, most men will not die of cancer, but some will lose many years of life.
To put the radiation dose from CT scans in context, the average American is exposed to about 3 millisievert (mSv) of "background" radiation per year from natural sources, such as the sun's rays and radioactive substances in the ground and water. A CT scan of the abdomen exposes you to almost three years' worth of natural radiation, while a head CT involves about eight months' worth, according to the U.S. Food and Drug Administration.
If a CT is medically necessary, then that radiation dose may well be worth the potential risk years later, Morin noted. It's inappropriate scans that are more worrisome.
If your doctor says you need a CT and you have concerns about the radiation, you should feel free to ask questions, Morin said.
"Any ordering physician should be able to tell the patient, this is why we're doing the study, and this is what we're trying to find out," Morin said.
More information
Learn more about CT scans from the U.S. Food and Drug Administration.
SOURCES: Pari Pandharipande, M.D., assistant professor, radiology, Harvard Medical School, and abdominal radiologist, Massachusetts General Hospital, Boston; Richard Morin, Ph.D., Brooks-Hollern Professor, professor, radiologic physics, Mayo Clinic, Jacksonville, Fla.; Dec. 18, 2012, Radiology, online
Consumer News