February 27, 2013
Dog Study Raises Prospect of Biological Pacemaker for Humans
But experts say the concept, powered by gene therapy, will have to clear many hurdles to challenge the electronic kind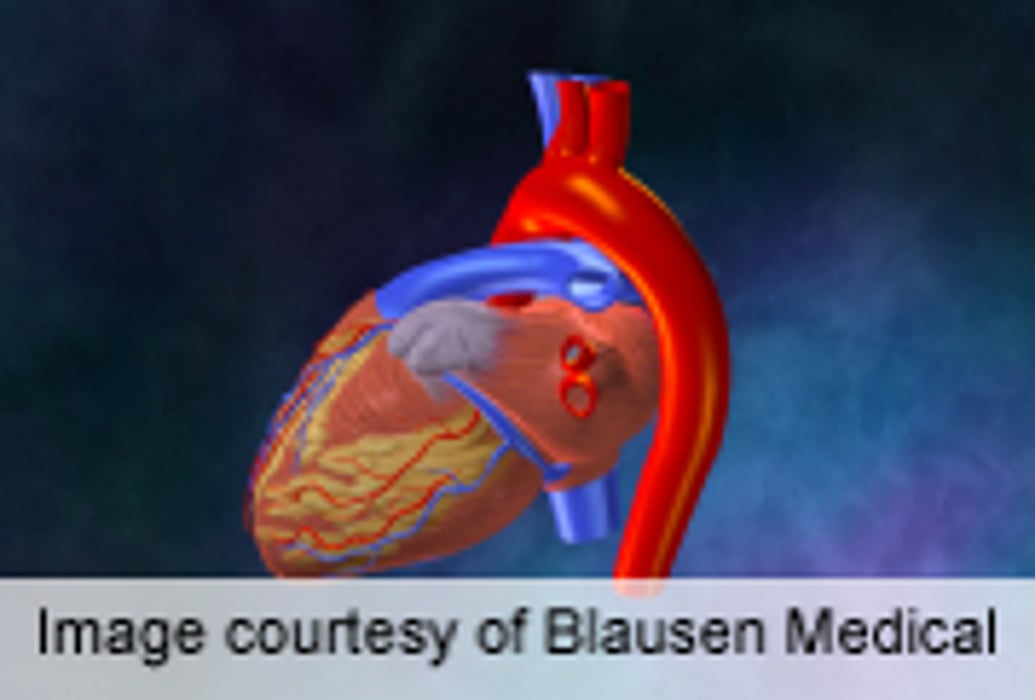 WEDNESDAY, Feb. 27, 2013 (HealthDay News) -- If your heart doesn't beat correctly, you can get an electronic pacemaker and live happily ever after -- or at least until it wears out and you need another one.
Now, the results of an animal study add to existing evidence that people may one day have an alternative to living out their days with an electronic device implanted in their chests: gene therapy.
The research, reported recently in the Journal of the American College of Cardiology, is preliminary and was performed only in dogs with heart trouble. It's too early to know if a similar strategy would work in humans, how long it would last and if the costs and side effects would be tolerable.
"It's not something I would expect to be working in the short term," said Matteo Vatta, director of the cardiovascular genetics section at Indiana University, who co-wrote a commentary about the findings. Still, he said, "it's not impossible to think about a biological pacemaker."
So what's wrong with traditional pacemakers, which have been around for decades and now often come with defibrillators to shock the heart into a steady rhythm if necessary? They can cause side effects, Vatta said, and require surgery that can spawn complications.
In the new study, researchers induced heart problems in 24 dogs, implanted electronic pacemakers in them and then injected a gene-carrying virus into their hearts. The researchers found that the hearts of some of the dogs were able to beat properly without needing the pacemakers to kick into gear.
Dr. Steven Pogwizd, a professor of cardiac arrhythmia research at the University of Alabama at Birmingham, said the study's findings show promise.
"Ultimately, the goal of a pacemaker is to replicate the normal electrical activation of the heart as closely as possible, and this approach may have the potential to do so," Pogwizd said.
Vatta said the study is promising because the gene-therapy approach allows the heart to beat at more normal rates than electronic pacemakers do.
Also, he said, it shows that targeting the heart's electronic system, instead of the heart muscle, is possible. This may help show researchers where to target the gene-therapy treatment in the future, he said.
But there are challenges, Vatta added. For one, a gene-based pacemaker would have to perform better than existing electronic pacemakers, which have "a long track record and a well-established safety and durability profile," he said. Also, electronic pacemakers can control the upper and lower chambers of the heart; gene-based pacemakers cannot do that, he said.
"It is also unclear how the sophisticated programmability that modern electronic pacemakers currently have will be achieved by biological pacemakers," Vatta said.
For now, Pogwizd said, more research is needed to examine issues like effectiveness, safety and durability. Still, the gene approach offers the prospect of a treatment that could replace electronic pacemakers or be used as part of a hybrid treatment with them, he said.
More information
For more about pacemakers, try the U.S. National Library of Medicine.
SOURCES: Matteo Vatta, Ph.D., director, cardiovascular genetics section, Molecular Genetics Diagnostic Laboratory, and associate professor, clinical medical & molecular genetics, Indiana University, Indianapolis; Steven Pogwizd, M.D., professor, cardiac arrhythmia research, University of Alabama at Birmingham; Feb. 6, 2013, Journal of the American College of Cardiology, online
Consumer News