November 23, 2011
Scientists Reveal Monarch Butterfly Genome
Research will shed light on understanding of long-distance migratory species, report says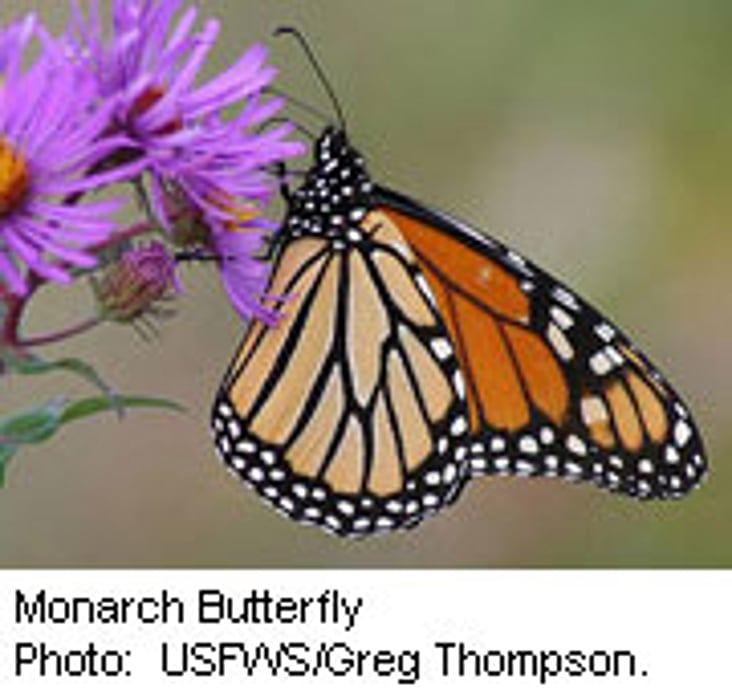 WEDNESDAY, Nov. 23, 2011 (HealthDay News) -- Scientists have sequenced the genome of the monarch butterfly, which flies up to 2,000 miles from North America to central Mexico every fall.
This is the first time a butterfly's genome has been sequenced and is also the first complete genome of any long-distance migratory creature, according to a report published in the Nov. 23 issue of the journal Cell.
"With this genome sequence in hand, we now have an overwhelming number of opportunities to understand the genetic and molecular basis of long-distance migration," Steven Reppert, of the University of Massachusetts Medical School, said in a journal news release.
The long migration of monarch butterflies is remarkable in itself, but even more amazing given the fact that the migrating butterflies are two generations removed from those that made the journey the previous year.
"It is in their genes," Reppert said.
He and his team focused their genome analysis on pathways crucial to the monarch's migration, including those responsible for vision, the circadian clock and oriented flight. The researchers also pinpointed the set of genes that enable migrating monarchs to extend their lifespan up to nine months. Non-migrant monarchs only live for about a month.
"Overall, the attributes of the monarch genome and its proteome provide a treasure trove for furthering our understanding of monarch butterfly migration; a solid background for population genetic analyses between migratory and non-migratory populations; and a basis for future genetic comparison of the genes involved in navigation yet to be discovered in other long-distance migrating species, including vertebrates like migratory birds," the researchers wrote.
More information
The World Wildlife Fund has more about the monarch butterfly.
SOURCE: Cell, news release, Nov. 23, 2011
Consumer News