February 5, 2018
IV Bevacizumab Effective for Severe HHT-Related Bleeding
Drop in RBC transfusion requirements, epistaxis severity in hereditary hemorrhagic telangiectasia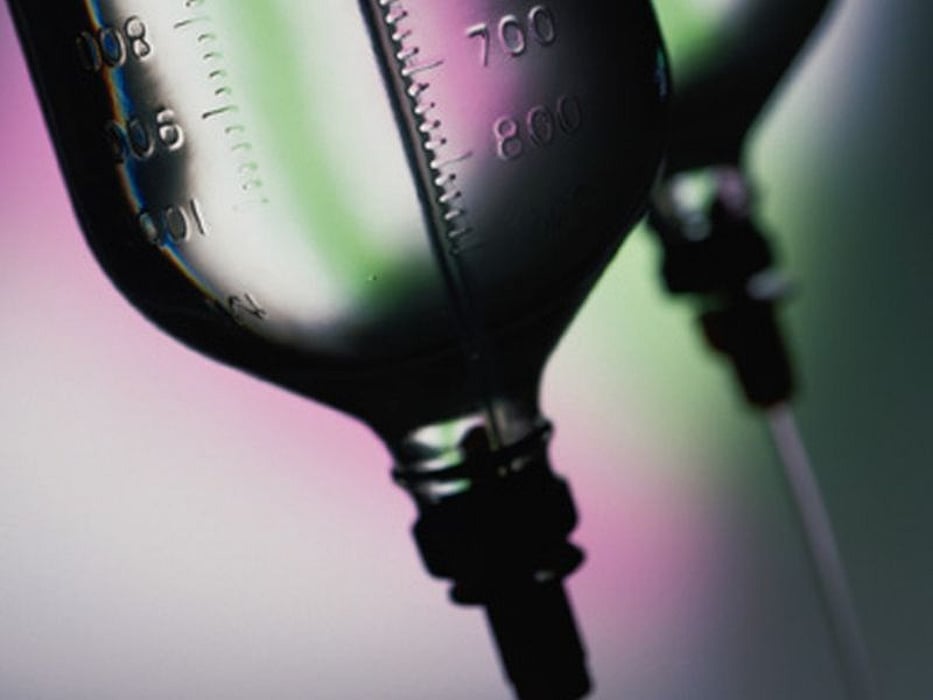 MONDAY, Feb. 5, 2018 (HealthDay News) -- For patients with severe hereditary hemorrhagic telangiectasia (HHT)-related bleeding, intravenous bevacizumab is effective, according to a study published in the February issue of the Mayo Clinic Proceedings.
Vivek N. Iyer, M.D., M.P.H., from the Mayo Clinic in Rochester, Minn., and colleagues studied 34 patients treated with intravenous bevacizumab for severe HHT-related bleeding. Intravenous bevacizumab was administered using a standardized protocol.
The researchers found that anemia was related to severe epistaxis, severe gastrointestinal bleeding, or both (44, 12, and 44 percent, respectively), with a median baseline hemoglobin level of 9.1 g/dL. Eighty-two percent of the patients had had red blood cell (RBC) transfusions administered. Sixteen of these 28 patients were RBC-transfusion-dependent and had received a median of 75 transfusions before initiation of bevacizumab. Patients were followed for a median of 17.6 months from the start of bevacizumab treatment. After completion of the initial bevacizumab treatment cycle, there was a significant reduction in epistaxis severity scores and RBC transfusion requirements. In four patients, new-onset or worsened hypertension was noted, with hypertensive urgency with a temporary decline in renal function reported in one patient.
"Intravenous bevacizumab is an effective treatment option for patients with severe anemia related to epistaxis and/or gastrointestinal bleeding," the authors write. "Further studies are needed to establish a dose-response relationship as well as clinical, genetic, and biomarker predictors of response."
Physician's Briefing