December 7, 2017
Breast CA Risk Up With Recent Hormonal Contraceptive Use
Findings from nationwide study in Denmark show small absolute increase in breast cancer risk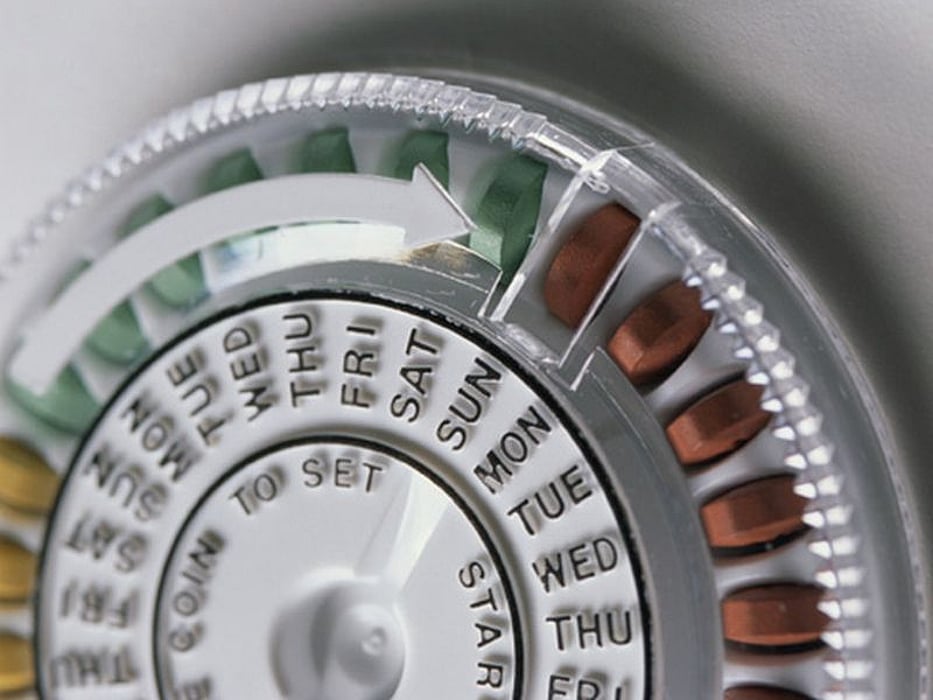 THURSDAY, Dec. 7, 2017 (HealthDay News) -- Women who currently use or who have recently used contemporary hormonal contraceptives may have an increased risk of breast cancer, although the absolute increase is small, according to a study published in the Dec. 7 issue of the New England Journal of Medicine.
Lina S. Mørch, Ph.D., from the University of Copenhagen in Denmark, and colleagues examined the correlations between hormonal contraception use and the risk of invasive breast cancer in 1.8 million women from Denmark aged 15 to 49 years.
The researchers identified 11,517 cases of breast cancer during 19.6 million person-years of follow-up. The relative risk of breast cancer was 1.20 (95 percent confidence interval [CI], 1.14 to 1.26) among all current and recent users of hormonal contraception, compared with women who had never used hormonal contraception. Risk increased with duration of use from 1.09 (95 percent CI, 0.96 to 1.23) with less than one year to 1.38 (95 percent CI, 1.26 to 1.51) with greater than 10 years (P = 0.002). Women who had used hormonal contraceptives for five years or more had a higher risk of breast cancer after discontinuing hormonal contraception than women who had not used hormonal contraceptives.
"The overall absolute increase in breast cancers diagnosed among current and recent users of any hormonal contraceptive was 13 (95 percent CI, 10 to 16) per 100,000 person-years, or approximately one extra breast cancer for every 7,690 women using hormonal contraception for one year," the authors write.
Two authors disclosed financial ties to the Novo Nordisk Foundation, which funded the study.
Abstract/Full Text (subscription or payment may be required)
Editorial (subscription or payment may be required)
Physician's Briefing