December 15, 2015
Dose-Linked Pulmonary Complications After FFP Infusion
In warfarin reversal, highest risk with more than three units of fresh frozen plasma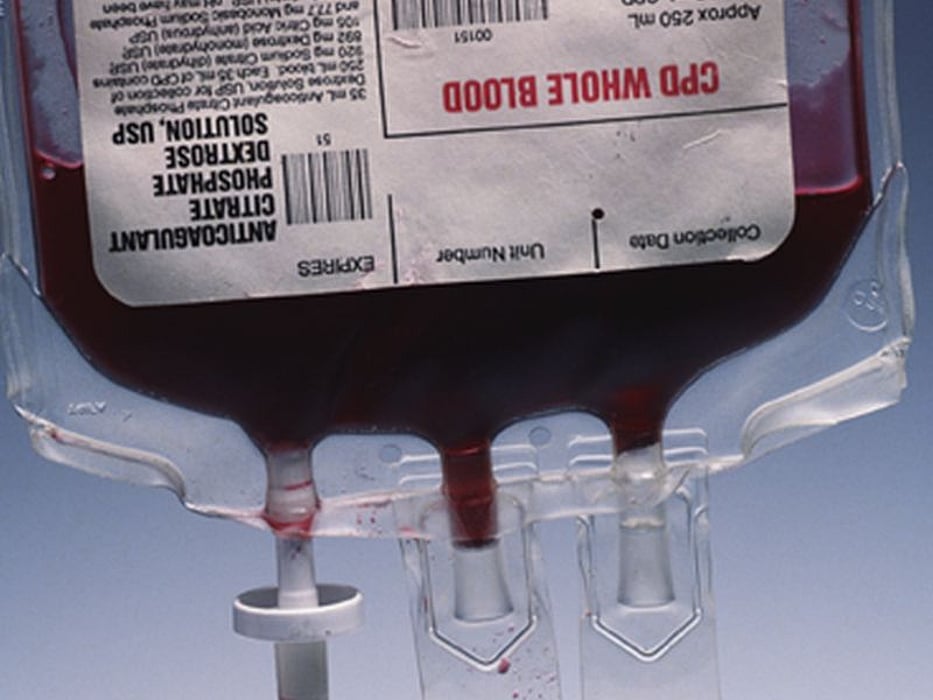 TUESDAY, Dec. 15, 2015 (HealthDay News) -- About 20 percent of patients administered fresh frozen plasma (FFP) to reverse warfarin anticoagulation develop pulmonary complications, with highest risk seen with more than three units of FFP, according to a study published online Dec. 8 in the Journal of Thrombosis and Haemostasis.
Ariela Marshall, M.D., from the Mayo Clinic in Rochester, Minn., and colleagues examined the incidence and dose relationship of pulmonary complications, including transfusion-associated circulatory overload (TACO) and transfusion-related acute lung injury (TRALI), in 251 patients receiving FFP for warfarin reversal.
The researchers found that 20 percent of patients developed pulmonary complications, including 12 percent TACO, 1 percent TRALI, and 7 percent pulmonary edema that did not meet the criteria for TACO. Patients who received more than three units of FFP had pulmonary complications significantly more frequently (34.0 versus 15.6 percent; P = 0.006). Only the risk of TACO was significant on stratification by subtype of complication (28.3 versus 7.6 percent; P = 0.0002). After controlling for age, sex, initial systolic blood pressure, and intravenous fluids given in the emergency department, receipt of more than three units of FFP remained significantly associated with pulmonary complications (odds ratio, 2.49; P = 0.01).
"Almost 20 percent of patients who received FFP for warfarin reversal developed pulmonary complications, primarily TACO, and this risk increased with greater than three units of FFP," the authors write.
Physician's Briefing