June 26, 2017
Adding MRI to Mammography Ups Detection of Breast Cancer
Findings in women aged ≤50 years who had undergone breast conservation therapy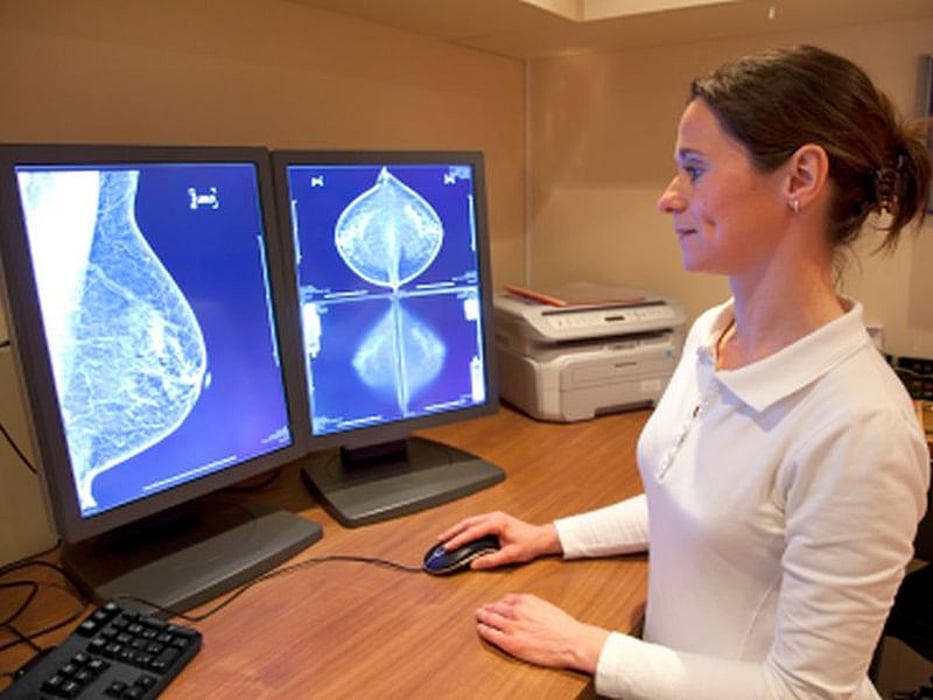 MONDAY, June 26, 2017 (HealthDay News) -- For women aged 50 years or younger who have undergone breast conservation therapy, the addition of annual magnetic resonance imaging (MRI) to annual mammography screening improves detection of early-stage breast cancers, according to a study published online June 22 in JAMA Oncology.
Nariya Cho, M.D., from Seoul National University Hospital in South Korea, and colleagues conducted a multicenter prospective study at six academic institutions involving 754 women who were age 50 years or younger and had undergone breast conservation therapy for breast cancer. In addition to mammography and ultrasonography, participants underwent three annual MRI screenings of the conserved and contralateral breasts (total of 2,065 mammograms, ultrasonography, and MRI screenings).
The researchers found that 17 cancers were diagnosed, of which 13 were stage 0 or stage 1. The overall rate of cancer detection was higher for mammography and MRI versus mammography alone (8.2 versus 4.4 per 1,000; P = 0.003), as was sensitivity (100 versus 53 percent; P = 0.01). The cancer detection rate was higher after addition of ultrasonography versus mammography alone (6.8 versus 4.4 per 1,000; P = 0.03). Compared with mammography alone, the specificity was lower for mammography with MRI or ultrasonography (87 or 88 versus 96 percent; P < 0.001). There was no interval cancer.
"Results from this study can inform patient decision making on screening methods after breast conservation therapy," the authors write.
The study was funded by Bayer Korea.
Abstract/Full Text (subscription or payment may be required)
Physician's Briefing