December 5, 2018
SABCS: T-DM1 Cuts Recurrent Invasive HER2+ Breast CA Risk
Risk reduced with trastuzumab emtansine in those with residual invasive dz at sx after neoadjuvant chemo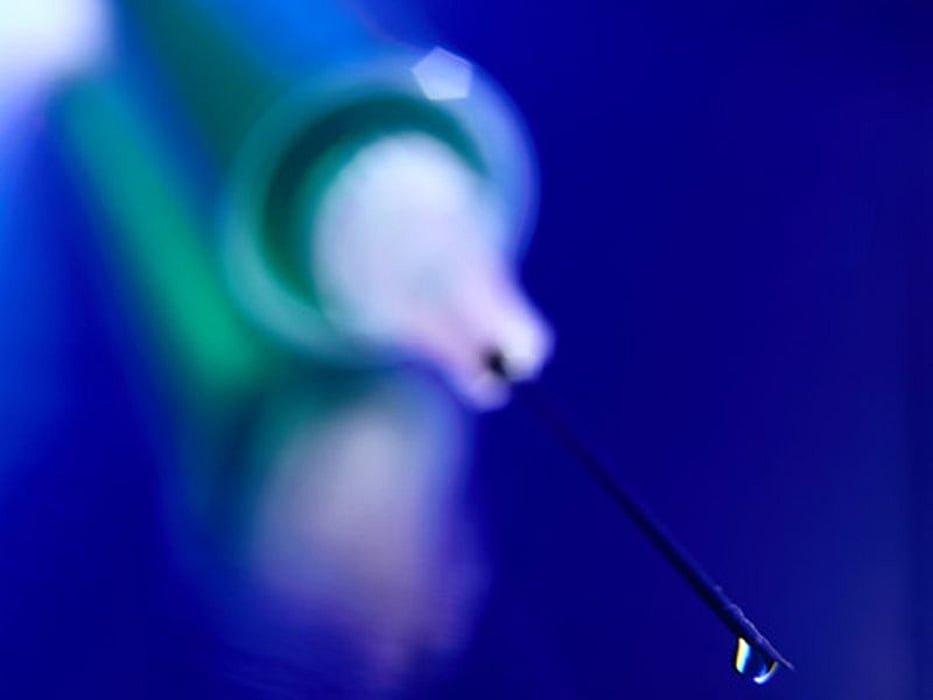 WEDNESDAY, Dec. 5, 2018 (HealthDay News) -- For patients with residual invasive disease after neoadjuvant chemotherapy including a taxane and trastuzumab, substituting trastuzumab emtansine (T-DM1) for adjuvant trastuzumab is associated with a reduced risk for invasive recurrence of human epidermal growth factor receptor 2 (HER2)-positive primary breast cancer, according to a study presented at the annual San Antonio Breast Cancer Symposium, held from Dec. 4 to 8 in Texas.
Charles E. Geyer Jr., M.D., from the Virginia Commonwealth University Massey Cancer Center in Richmond, and colleagues conducted a phase III, open-label, global study of patients with centrally confirmed HER2-positive primary breast cancer who received neoadjuvant chemotherapy including a taxane and trastuzumab followed by surgery. Patients had pathologically documented residual invasive disease in the breast and/or axillary lymph nodes. They were randomly assigned in a 1:1 ratio to receive T-DM1 or trastuzumab for 14 cycles.
After approximately 67 percent of the invasive disease-free survival (IDFS) events required for the primary analysis had occurred, a single interim analysis was conducted. After review of this analysis, full analysis and disclosure of the results was recommended. The researchers found that administration of T-DM1 significantly improved IDFS compared with trastuzumab with 256 events reported (unstratified hazard ratio, 0.50).
"The results should form the foundation of a new standard of care in patients with residual invasive breast cancer following neoadjuvant therapy," Geyer said in a statement.
One author disclosed financial ties to F. Hoffmann La Roche/Genentech, which manufactures trastuzumab emtansine and supported the study.
Physician's Briefing