July 21, 2014
Transdermal 4-Hydroxytamoxifen Gel Beneficial in DCIS
Decrease in Ki67 similar to that with oral tamoxifen; reduced endocrine, coagulation effects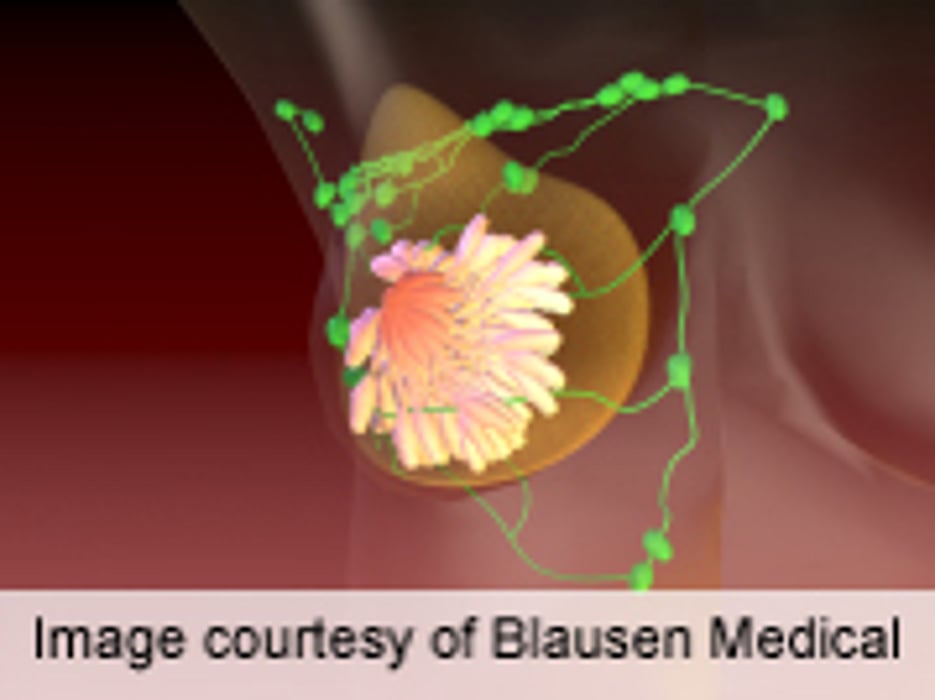 MONDAY, July 21, 2014 (HealthDay News) -- For women with ductal carcinoma in situ (DCIS), 4-hydroxytamoxifen (4-OHT) gel applied to breast skin has a similar antiproliferative effect as oral tamoxifen, according to a study published in the July 15 issue of Clinical Cancer Research.
Oukseub Lee, Ph.D., from Northwestern University in Chicago, and colleagues conducted a placebo-controlled phase II trial involving 27 pre- and postmenopausal women with DCIS. Participants were randomized to receive 4-OHT gel or oral tamoxifen for six to 10 weeks before surgery. Ki67 labeling in DCIS lesions was measured as the primary end point.
The researchers observed a 3.4 percent decrease in posttherapy Ki67 in the 4-OHT gel group and a 5.1 percent decrease in the oral tamoxifen group (both P ≤ 0.03; between-group P = 0.99). The mean plasma 4-OHT was 0.2 ng/mL in the 4-OHT gel group, compared with 1.1 ng/mL in the oral tamoxifen group (P = 0.0003), while the mean breast adipose tissue concentrations of 4-OHT were 5.8 and 5.4 ng/g, respectively (P = 0.88). Use of oral tamoxifen, but not 4-OHT gel, correlated with significant increases in plasma sex hormone-binding globulin, factor VIII, and von Willebrand factor, and with a significant decrease in plasma insulin-like growth factor-1. Both groups experienced similar incidence of hot flashes.
"The antiproliferative effect of 4-OHT gel applied to breast skin was similar to that of oral tamoxifen, but effects on endocrine and coagulation parameters were reduced," the authors write. "These findings support the further evaluation of local transdermal therapy for DCIS and breast cancer prevention."
The study was partially funded by BHR Pharma, the manufacturer of the gel used in the study.
Abstract
Full Text (subscription or payment may be required)
Physician's Briefing