March 27, 2017
Cancer Patients Vary in Survival Benefit Needed to Justify Chemo
And, generally, physicians are less likely to accept chemotherapy for modest survival benefit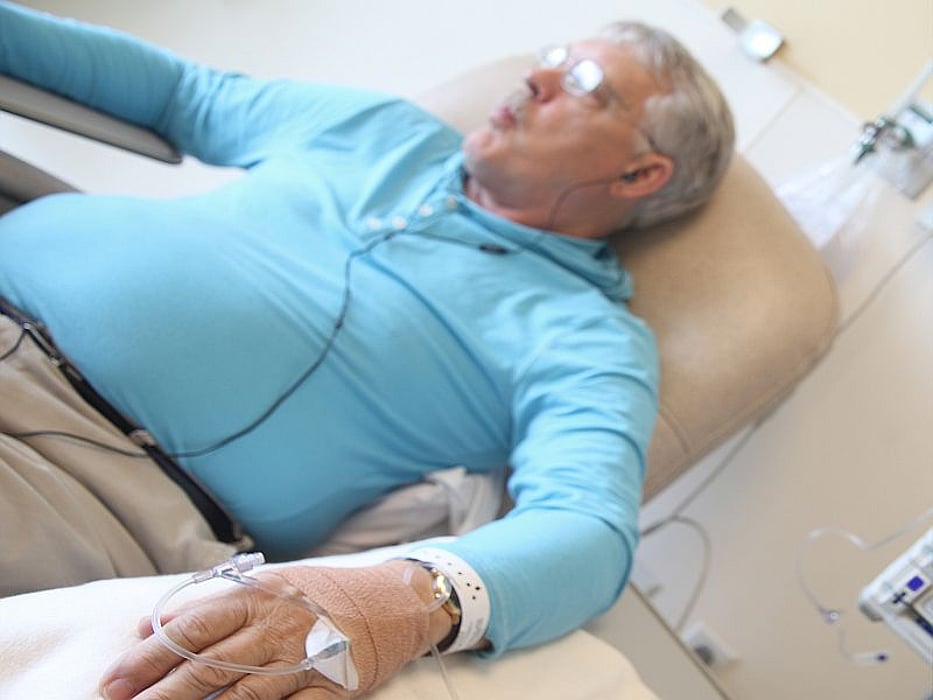 MONDAY, March 27, 2017 (HealthDay News) -- Among patients participating in a chemotherapy drug trial, there is substantial variation in preferences regarding length of survival benefits that justify undergoing chemotherapy, according to a study published online March 21 in Cancer.
Ines Vaz-Luis, M.D., from the Dana-Farber Cancer Institute in Boston, and colleagues conducted a survey of breast cancer patients participating in a phase 3, randomized controlled adjuvant chemotherapy trial. At 18 months, the researchers assessed the survival benefit needed to justify six months of chemotherapy. Physicians who had enrolled patients in the study received a parallel survey.
The researchers found that of the 519 patients still participating at 18 months, 87.8 percent responded to the survey, as did 175 physicians. There was considerable variation in patient preferences, particularly for modest survival benefits. For two months of benefit, 57 percent would consider six months of chemotherapy, whereas 96 percent reported they would consider six months of chemotherapy for 24 months. Physicians were less likely to accept chemotherapy for modest benefit.
"Eliciting preferences regarding risks and benefits of adjuvant chemotherapy is critical," the authors write.
One author disclosed financial ties to the pharmaceutical industry.
Abstract
Full Text (subscription or payment may be required)
Physician's Briefing