May 19, 2014
Circulating Tumor Cells Prognostic in Early Breast Cancer
Presence of CTCs before and after chemotherapy linked to poor disease-free, overall survival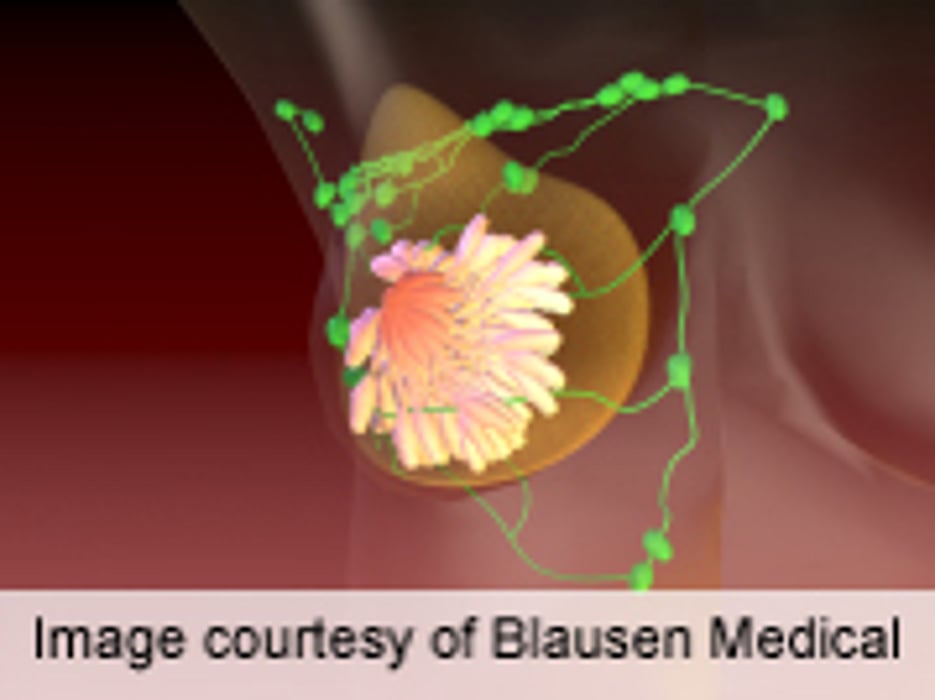 MONDAY, May 19, 2014 (HealthDay News) -- Circulating tumor cells (CTCs) are prognostic of poor survival in early breast cancer, according to a study published online May 15 in the Journal of the National Cancer Institute.
Brigitte Rack, M.D., from the Ludwig-Maximilians-University Munich in Germany, and colleagues used the CellSearch System to analyze CTCs in 2,026 patients with early breast cancer before adjuvant chemotherapy and in 1,492 patients after chemotherapy. Nucleated cells expressing cytokeratin and lacking CD45 were classified as CTCs. The median follow-up was 35 months.
The researchers found that 21.5 percent of patients had CTCs before chemotherapy, including 19.6 percent of node-negative and 22.4 percent of node-positive patients (P < 0.001). There was no correlation with tumor size, grading, or hormone receptor status. CTCs were detected in 22.1 percent of patients after chemotherapy. CTC presence correlated with poor disease-free survival (DFS), distant DFS, breast cancer-specific survival, and overall survival (OS). In multivariate analysis, CTCs were confirmed as independent prognostic markers for DFS (hazard ratio, 2.11; P < 0.0001) and OS (hazard ratio, 2.18; P = 0.002). Patients with at least five CTCs per 30 mL blood had the worst prognosis for DFS and OS (hazard ratios, 4.51 and 3.60, respectively). After chemotherapy, the presence of CTCs had a negative impact on DFS and OS (hazard ratios, 1.12 [P = 0.02] and 1.16 [P = 0.06], respectively).
"These results suggest the independent prognostic relevance of CTCs both before and after adjuvant chemotherapy in a large prospective trial of patients with primary breast cancer," the authors write.
Several authors disclosed financial ties to the pharmaceutical companies that funded the translational research part of the SUCCESS trial.
Abstract
Full Text
Editorial (subscription or payment may be required)
Physician's Briefing