April 8, 2014
Conventional Chemo May Be Better for Some Advanced NSCLC
Compared to EGFR tyrosine kinase inhibitors in patients with wild-type EGFR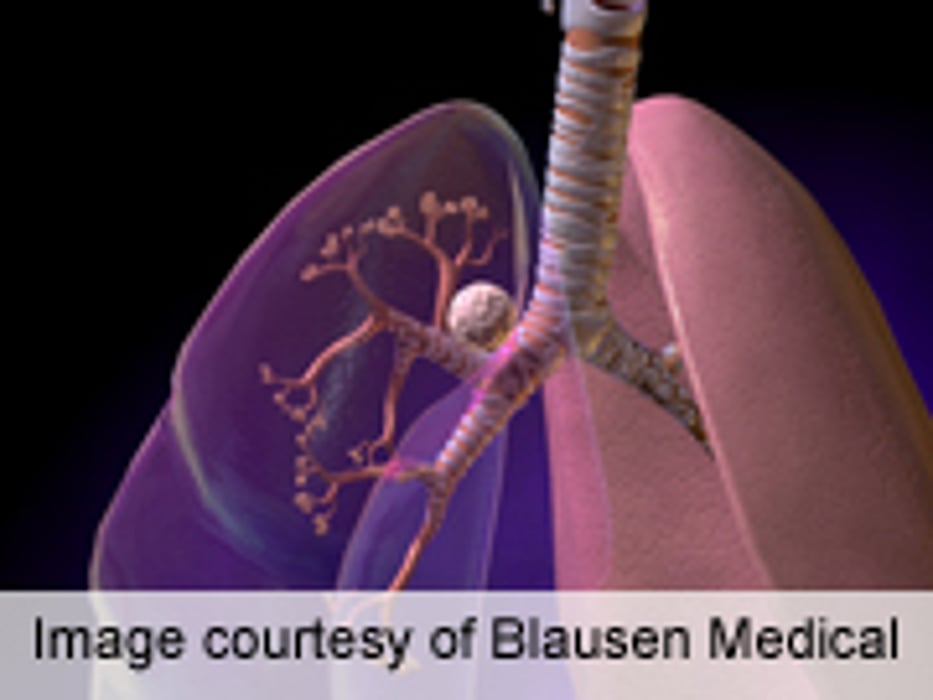 TUESDAY, April 8, 2014 (HealthDay News) -- For patients with non-small-cell lung cancer (NSCLC) and wild-type (WT) epidermal growth factor receptor (EGFR) mutations, conventional chemotherapy improves progression-free survival (PFS) better than first-generation EGFR tyrosine kinase inhibitors (TKIs), according to research published in the April 9 issue of the Journal of the American Medical Association.
June-Koo Lee, M.D., from the Seoul National University Hospital in South Korea, and colleagues conducted a literature review to identify randomized controlled trials comparing EGFR TKI with conventional chemotherapy in patients with advanced NSCLC.
Based on 11 trials (1,605 patients with WT EGFR tumors), the researchers found that chemotherapy was associated with improvement of PFS, compared with TKI (hazard ratio [HR] for TKI, 1.41). Line of treatment (first-line versus second- or later-line), experimental drug, dominant ethnicity, or EGFR mutation analysis method did not differ significantly between the groups. There was a significant PFS benefit with chemotherapy (HR for TKI, 1.84) in trials using more sensitive platforms than direct sequencing. Improvement in PFS associated with chemotherapy was also significant in second- or later-line trials (HR, 1.34).
"Among patients with advanced NSCLC harboring WT EGFR, conventional chemotherapy, compared with first-generation EGFR TKI, was associated with improvement in PFS but not overall survival," the authors write.
Two authors disclosed financial ties to the pharmaceutical industry.
Abstract
Full Text (subscription or payment may be required)
Physician's Briefing