April 23, 2014
Methylation-Specific Assay Can Detect Advanced Breast Cancer
Methylation-specific PCR assay for panel of 10 genes reflects patient response to chemotherapy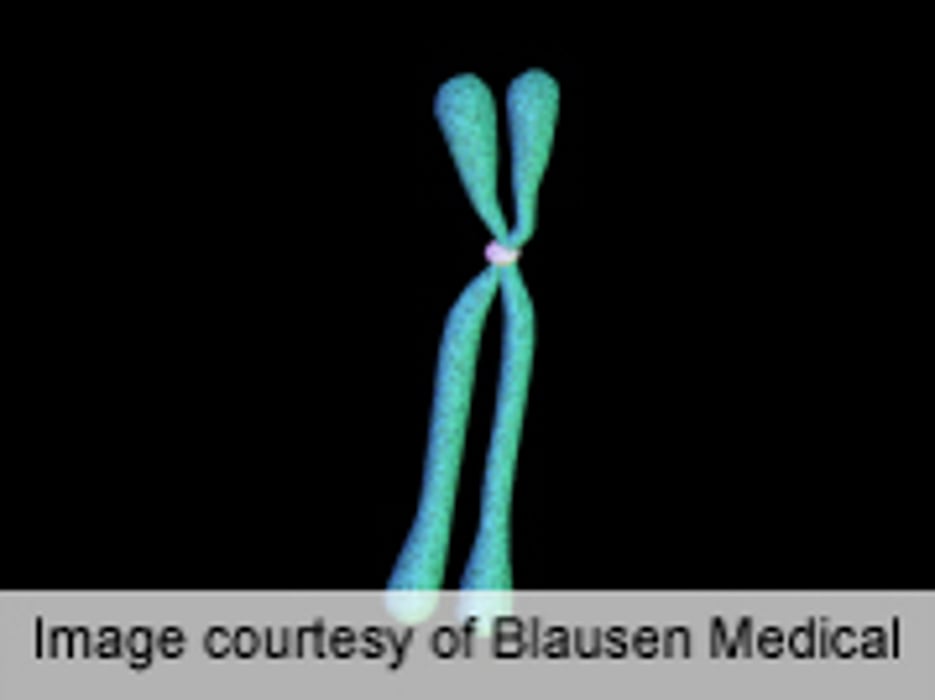 WEDNESDAY, April 23, 2014 (HealthDay News) -- A methylation-specific 10-gene panel can detect advanced breast cancer and reflects chemotherapy response, according to a study published in the April 15 issue of Cancer Research.
Mary Jo Fackler, Ph.D., from the Johns Hopkins University School of Medicine in Baltimore, and colleagues developed a quantitative multiplexed methylation-specific polymerase chain reaction assay for a panel of 10 genes (cMethDNA). The genes, which included novel and established breast cancer hypermethylated markers, were previously identified in breast tissue, and the panel was validated in The Cancer Genome Atlas project breast cancer methylome database. A fixed physiologic level of artificially constructed standard nonhuman reference DNA specific for each gene was introduced for cMethDNA.
The researchers detected cancer-specific methylated DNA in training (28 normal, 24 cancer) and test (27 normal, 33 cancer) sets of sera from patients with recurrent stage IV cancer. In the test set, sensitivity and specificity were 91 and 96 percent, respectively. In a pilot study involving 29 patients, the assay accurately reflected chemotherapy response. Serum and metastatic tissues collected at autopsy two to 11 years after disease diagnosis retained the core methylation signature present in the primary breast cancer.
"Together, our data suggest that the cMethDNA assay can detect advanced breast cancer, and monitor tumor burden and treatment response in women with metastatic breast cancer," the authors write.
Several authors disclosed ownership interests, including patents, related to the study.
Abstract
Full Text (subscription or payment may be required)
Physician's Briefing