April 15, 2014
Perioperative Chemotherapy Ups Survival in Bladder Cancer
Study shows low utilization of bladder CA perioperative chemotherapy in general population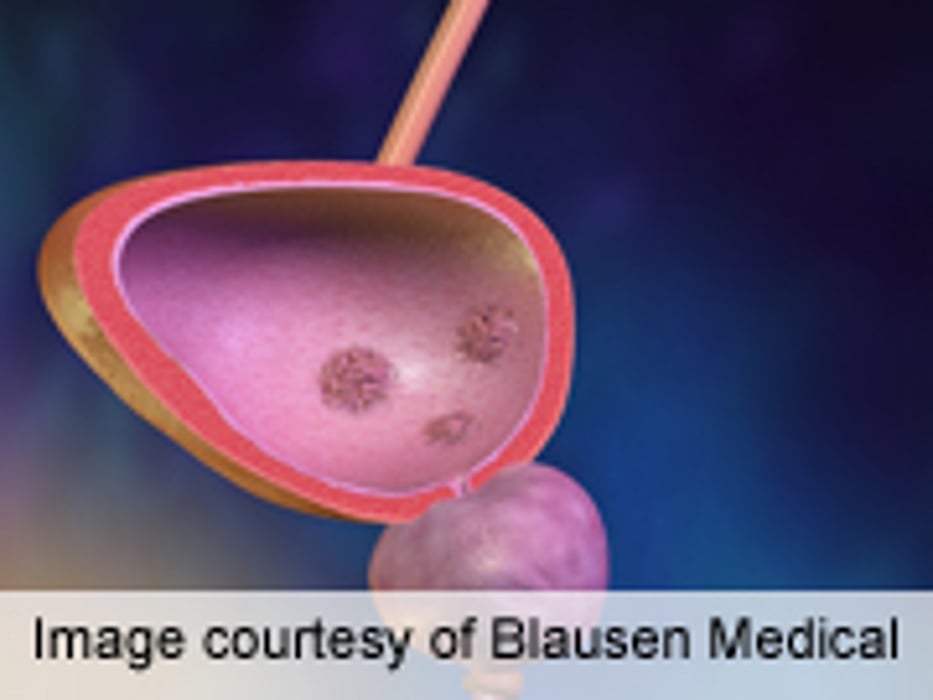 TUESDAY, April 15, 2014 (HealthDay News) -- The use of neoadjuvant and adjuvant chemotherapy for the treatment of muscle-invasive bladder cancer (MIBC) is associated with a survival benefit in the general population, and may be underutilized, according to research published online April 14 in Cancer.
Christopher M. Booth, M.D., of Queen's University in Kingston, Canada, and colleagues analyzed data from medical records and a population-based registry for 2,044 patients who underwent cystectomy for MIBC from 1994 to 2008. The authors sought to assess the effects of perioperative chemotherapy.
The researchers found that the use of neoadjuvant chemotherapy remained stable during the study period (mean, 4 percent), while use of adjuvant chemotherapy increased over time from 16 to 22 percent. Adjuvant chemotherapy was more likely to be used in patients with stage T3/T4 disease (odds ratio [OR], 1.83; 95 percent confidence interval [CI], 1.38 to 2.46) and node-positive disease (OR, 8.10; 95 percent CI, 6.20 to 10.70). Use of adjuvant chemotherapy in patients with MIBC was associated with reduced risks of five-year overall mortality (hazard ratio [HR], 0.71; 95 percent CI, 0.62 to 0.81) and cancer-specific mortality (HR, 0.73; 95 percent CI, 0.64 to 0.84).
"In summary, our study demonstrates low utilization of perioperative chemotherapy for bladder cancer in the general population," the authors write. "Our results suggest that adjuvant chemotherapy is associated with a substantial survival benefit in the general population."
Abstract
Full Text (subscription or payment may be required)
Physician's Briefing