April 13, 2018
Adherence to ACS Guidelines Linked to Survival in Colon Cancer
Lower risk of death, improved disease-free survival for ACS guideline score of 5 to 6 versus 0 to 1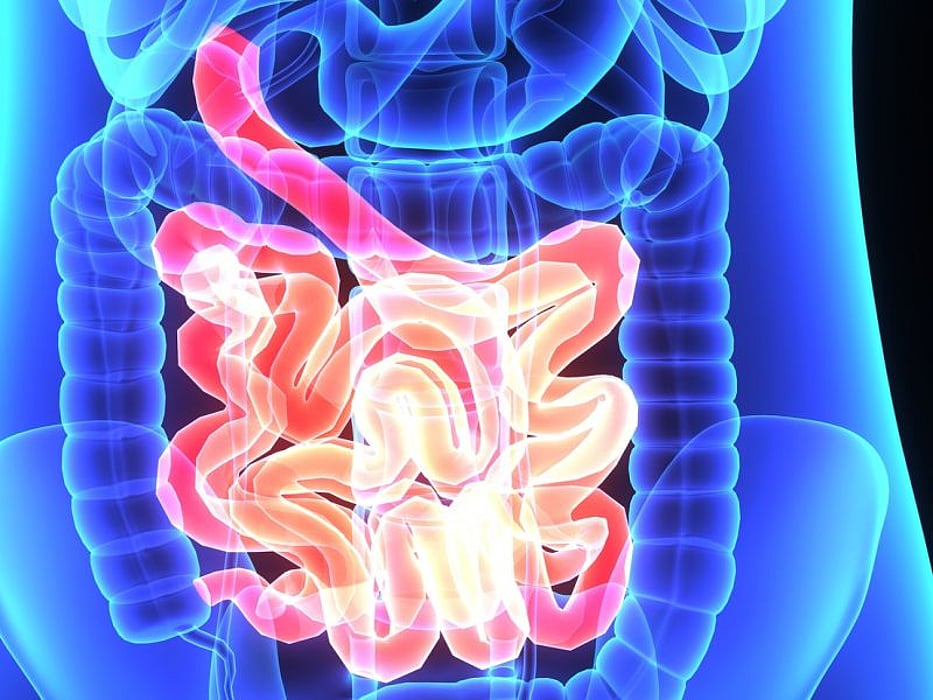 FRIDAY, April 13, 2018 (HealthDay News) -- Adherence to the American Cancer Society Nutrition and Physical Activity Guidelines for Cancer Survivors (ACS guidelines) is associated with improved survival for patients with stage III colon cancer, according to a study published online April 12 in JAMA Oncology.
Erin L. Van Blarigan, Sc.D., from the University of California in San Francisco, and colleagues conducted a prospective cohort including 992 patients with stage III colon cancer who were enrolled in the CALGB 89803 randomized adjuvant chemotherapy trial from 1999 through 2001. An ACS guidelines score was assigned based on body mass index; physical activity; and intake of vegetables, fruits, whole grains, and red/processed meats.
The researchers found that there were 335 recurrences and 299 deaths during a median follow-up of seven years. Patients with a 5 to 6 ACS guidelines score had a lower risk of death and improved disease-free survival compared to those with a 0 to 1 score (hazard ratios, 0.58 and 0.69, respectively). Comparing patients with scores of 6 to 8 with those of scores of 0 to 2, the adjusted hazard ratios were 0.49, 0.58, and 0.64 for overall survival, disease-free survival, and recurrence-free survival, respectively, when alcohol consumption was included in the score.
"Having a healthy body weight, being physically active, and eating a diet rich in vegetables, fruits, and whole grains after diagnosis of stage III colon cancer was associated with a longer survival," the authors write.
The CALGB/Alliance trial was funded in part by Pharmacia and Upjohn Company (now Pfizer Oncology).
Physician's Briefing