June 15, 2020
Aspirin Tied to Lasting Reduction in CRC Risk in Lynch Syndrome
Reduced risk for colorectal cancer seen in intention-to-treat and per-protocol analyses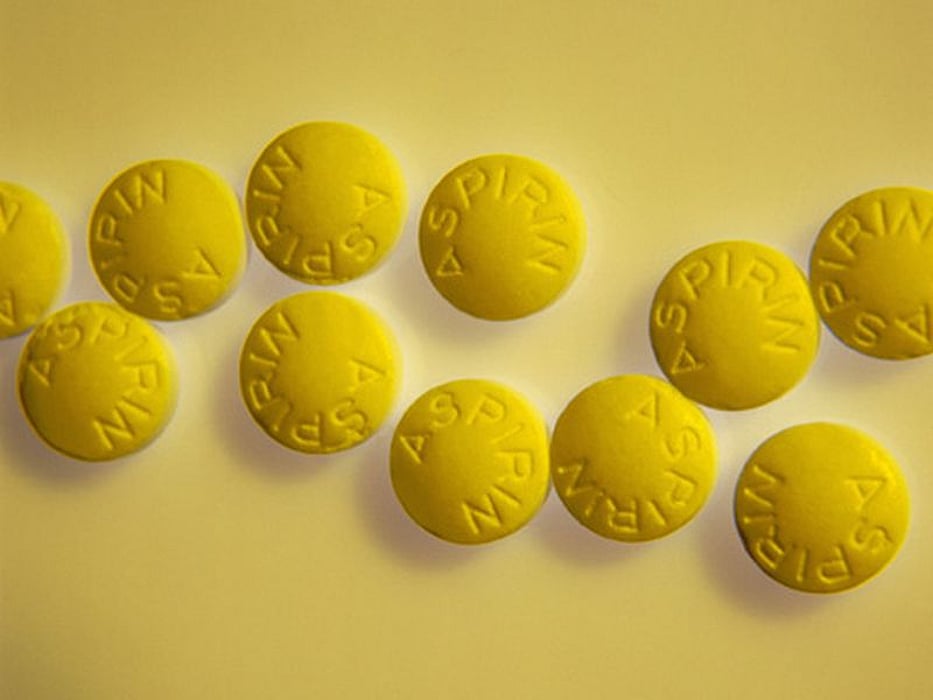 MONDAY, June 15, 2020 (HealthDay News) -- For patients with Lynch syndrome, aspirin is associated with a reduced risk for colorectal cancer during long-term follow-up, according to a study published in the June 13 issue of The Lancet.
John Burn, M.D., from Newcastle University in the United Kingdom, and colleagues randomly assigned 861 patients with Lynch syndrome from 43 international centers worldwide to receive 600 mg aspirin daily or placebo (427 and 434 patients, respectively). Cancer outcomes were monitored for at least 10 years from recruitment, with some participants followed for up to 20 years.
The researchers found that 9 and 13 percent of participants who received aspirin and placebo, respectively, developed colorectal cancer, for a significantly reduced hazard ratio of 0.65 for aspirin versus placebo in the intention-to-treat analysis. The incidence rate ratio was 0.58 using negative binomial regression to account for multiple primary events. In a per-protocol analysis restricted to 509 participants who achieved two years of intervention, the hazard ratio was 0.56 and the incidence rate ratio was 0.50. Noncolorectal Lynch syndrome cancers were reported in 36 participants each in the aspirin and placebo groups, with no effect noted in intention-to-treat and per-protocol analyses.
"The data reported here support the recommendation that adult carriers of a pathogenic mismatch repair gene defect (Lynch syndrome) should be advised that taking 600 mg aspirin daily for at least two years significantly reduces the risk of a future cancer," the authors write.
Several authors disclosed financial ties to pharmaceutical companies, including Bayer Pharma, which partially funded the study.
Physician's Briefing