April 29, 2014
Aspirin Use Cuts CRC Risk With High 15-PGDH Expression
Lower risk seen with high, but not low 15-PGDH expression in normal colon mucosa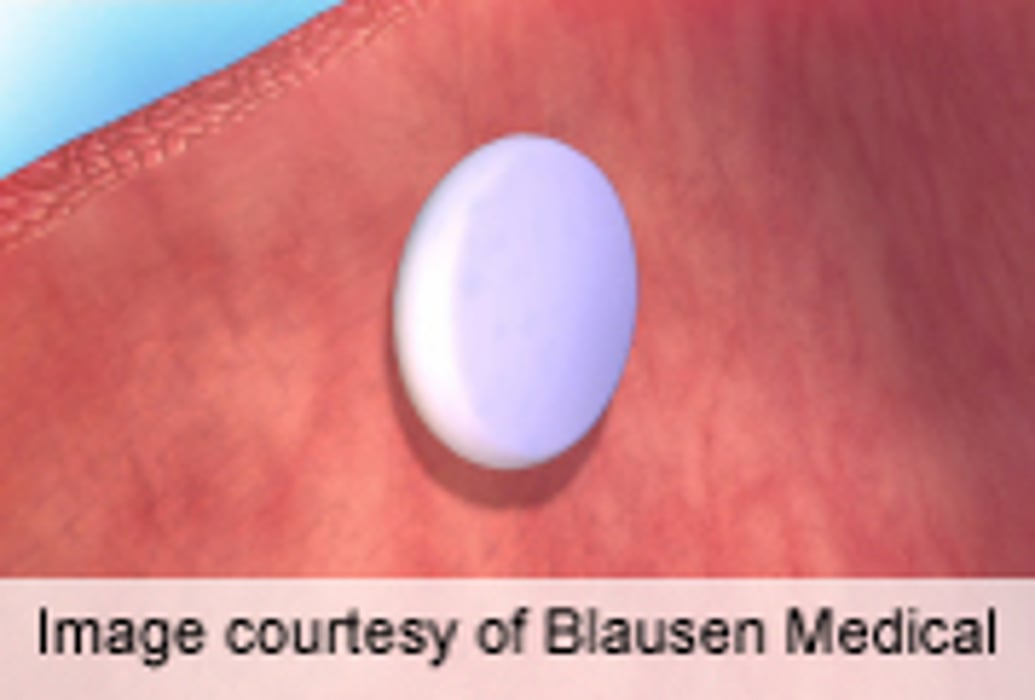 TUESDAY, April 29, 2014 (HealthDay News) -- Regular aspirin use is associated with a reduced risk of colorectal cancer in association with high hydroxyprostaglandin dehydrogenase 15-(nicotinamide adenine dinucleotide) (15-PGDH) expression, according to a study published in the April 23 issue of Science Translational Medicine.
Noting that aspirin use reduces the risk of colorectal neoplasia, Stephen P. Fink, Ph.D., from the Case Western Reserve University in Cleveland, and colleagues examined whether the effect would be antagonized by low 15-PGDH expression. They collected data on aspirin use every two years in the Nurses' Health Study and the Health Professionals Follow-Up Study and followed participants for diagnoses of colorectal cancer. Multivariable-adjusted hazard ratios for incident colorectal cancer were computed according to 15-PGDH messenger (mRNA) expression level, measured in normal mucosa from colorectal cancer resections.
Among 127,865 participants, 15-PGDH mRNA expression could be assessed for 270 colorectal cancer cases. The researchers found that regular aspirin use correlated with a lower risk of colorectal cancer compared with nonuse, which developed within a background of colonic mucosa with high 15-PGDH expression (multivariable hazard ratio, 0.49; 95 percent confidence interval, 0.34 to 0.71), but not with low 15-PGDH expression (multivariable hazard ratio, 0.90; 95 percent confidence interval, 0.63 to 1.27) (P for heterogeneity = 0.018).
"This suggests that 15-PGDH expression level in normal colon mucosa may serve as a biomarker that may predict stronger benefit from aspirin chemoprevention," the authors write.
One author disclosed financial ties to the pharmaceutical industry. One author is an inventor on a patent relating to the use of 15-PGDH levels for selection of individuals for chemoprevention with NSAID-type agents.
Abstract
Full Text (subscription or payment may be required)
Physician's Briefing