June 15, 2018
Higher Vitamin D Levels Tied to Lower Risk of Colorectal Cancer
In women, risk declines as levels increase up to 100 nmol/L, but association in men not significant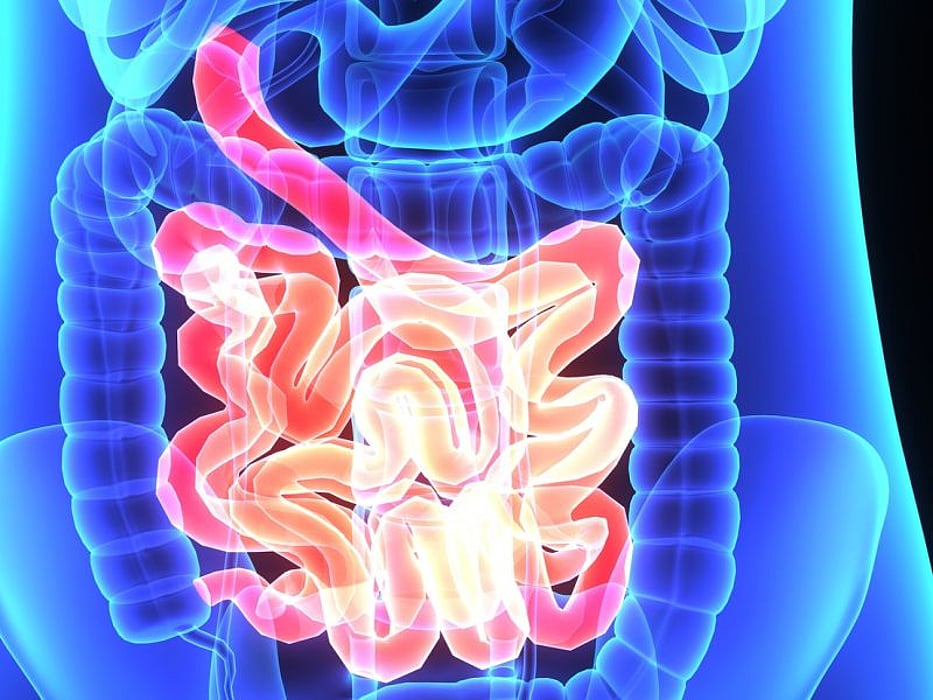 FRIDAY, June 15, 2018 (HealthDay News) -- Higher circulating levels of vitamin D are tied to significantly lower colorectal cancer risk, particularly in women, according to a study published online June 14 in the Journal of the National Cancer Institute.
Marjorie L. McCullough, Sc.D., from the American Cancer Society in Atlanta, and colleagues pooled participant-level data from 17 cohorts consisting of 5,706 colorectal cancer case participants and 7,107 control participants in order to assess the association between circulating vitamin D levels and colorectal cancer risk.
The researchers found that deficient 25(OH)D levels (<30 nmol/L) were associated with 31 percent higher colorectal cancer risk (relative risk [RR], 1.31), while 25(OH)D levels above sufficiency (75 to ≤87.5 and 87.5 to <100 nmol/L) were associated with lower risk (RR, 0.81 and 0.73, respectively), compared to those within the lower range of sufficiency for bone health (50 to <62.5 nmol/L). The risk did not continue to decline with 25(OH)D ≥100 nmol/L. Colorectal cancer risk was 19 percent lower in women (RR, 0.81; 95 percent confidence interval, 0.75 to 0.87) and 7 percent lower in men (RR, 0.93; 95 percent confidence interval, 0.86 to 1) for each 25 nmol/L increment in circulating 25(OH)D.
"Optimal 25(OH)D concentrations for colorectal cancer risk reduction, 75 to 100 nmol/L, appear higher than current Institute of Medicine recommendations," the authors write.
Abstract/Full Text (subscription or payment may be required)
Physician's Briefing