October 4, 2019
Triplet Tx Ups Survival in BRAF V600E-Mutated Colorectal Cancer
Overall survival longer for encorafenib, cetuximab, and binimetinib combo versus standard therapy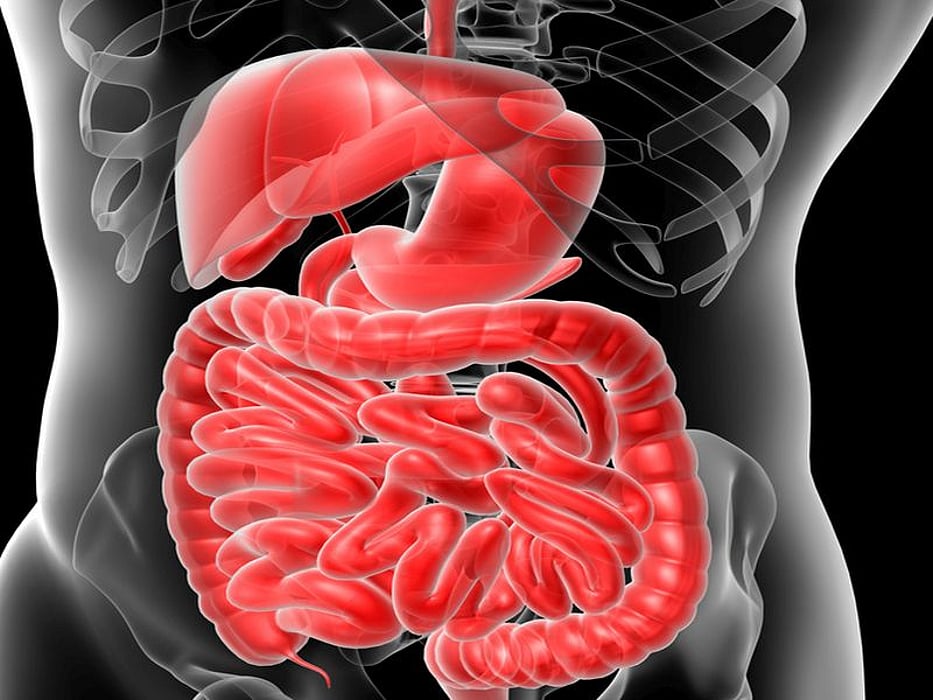 FRIDAY, Oct. 4, 2019 (HealthDay News) -- A triplet combination of therapies (encorafenib, cetuximab, and binimetinib) results in significantly longer overall survival and a higher response rate than standard therapy in patients with metastatic colorectal cancer with the BRAF V600E mutation, according to a study published online Sept. 30 in the New England Journal of Medicine. The research was published to coincide with the European Society of Medical Oncology Congress 2019, held from Sept. 27 to Oct. 1 in Barcelona, Spain.
Scott Kopetz, M.D., Ph.D., from University of Texas M.D. Anderson Cancer Center in Houston, and colleagues randomly assigned 665 patients with BRAF V600E-mutated metastatic colorectal cancer who had had disease progression after one or two previous regimens in a 1:1:1 ratio to receive encorafenib, binimetinib, and cetuximab (triplet-therapy group); encorafenib and cetuximab (doublet-therapy group); or the investigators' choice of either cetuximab and irinotecan or cetuximab and FOLFIRI (folinic acid, fluorouracil, and irinotecan; control group).
The researchers found a median overall survival of 9.0 months in the triplet-therapy group and 5.4 months in the control group (hazard ratio for death, 0.52; 95 percent confidence interval [CI], 0.39 to 0.70; P < 0.001). In the triplet-therapy group, the confirmed response rate was 26 (95 percent CI, 18 to 35) compared with 2 percent (95 percent CI, 0 to 7) in the control group (P < 0.001). In the doublet-therapy group, median overall survival was 8.4 months (hazard ratio for death, 0.60; 95 percent CI, 0.45 to 0.79; P < 0.001) compared with the control group. In the triplet-therapy group, adverse events of at least grade 3 occurred in 58 percent of patients compared with 50 percent in the doublet-therapy group and 61 percent in the control group.
"This targeted therapy combination should be a new standard of care for this patient group," Kopetz said in a statement. "Further investigation is needed to determine if this combination may also benefit those with less advanced disease or as a first-line treatment."
The study was funded by Array BioPharma.
Abstract/Full Text (subscription or payment may be required)
More Information
Physician's Briefing