June 19, 2012
Abnormal Fusion Transcript Linked to Prostate Cancer
Fusion transcript produced by cis-splicing of adjacent genes, without chromosomal rearrangement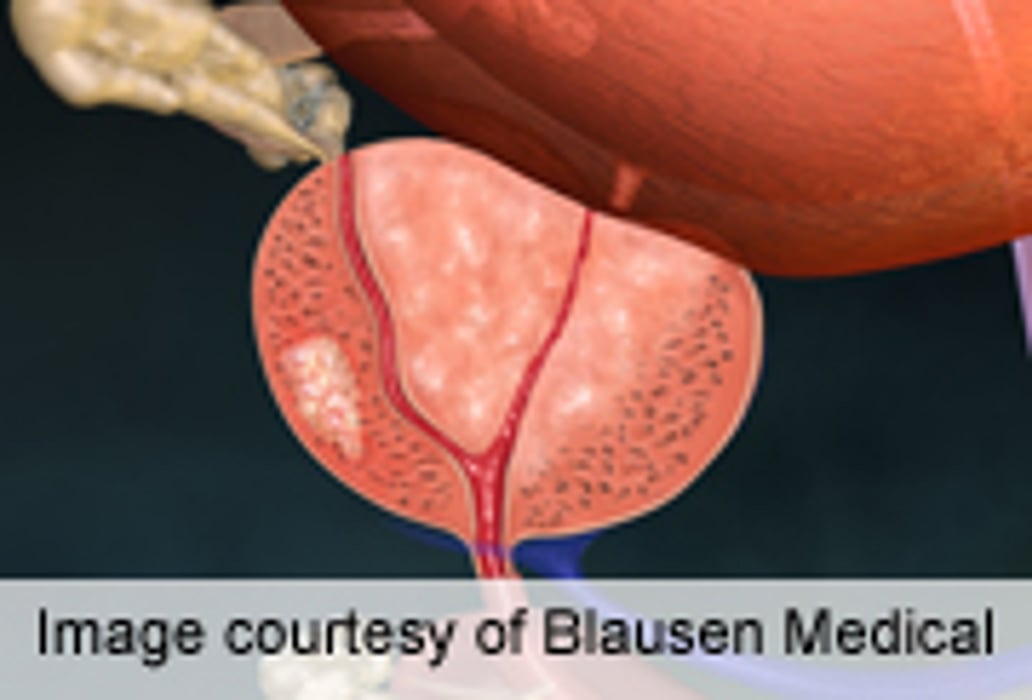 TUESDAY, June 19 (HealthDay News) -- A fusion transcript generated in prostate cancers without chromosomal rearrangement is associated with prostate cancer growth and disease progression, according to a study published online June 19 in Cancer Discovery.
Yanmei Zhang, Ph.D., from the University of Virginia in Charlottesville, and colleagues examined the expression of the chimeric SLC45A3-ELK4 fusion transcript, in the absence of chromosomal rearrangement, in prostate cancer cell lines and primary tumors.
The researchers found that the SLC45A3-ELK4 fusion transcript was produced through cis-splicing of adjacent genes (cis-SAGe) and read through, with no evidence of chromosomal rearrangement. There was an inverse correlation seen between the binding of CCCTC-binding factor to the insulator sequences and expression of the chimera transcript. The fusion transcript promoted the growth of prostate cancer in culture, and levels correlated with disease progression, with the highest levels in prostate cancer metastases.
"In conclusion, our results suggest that cis-SAGe could be an alternative pathway to generate gene fusions in the absence of DNA rearrangement," Zhang and colleagues write. "Given that most chimeric gene fusions play causal roles in tumorigenesis, it is conceivable that abnormal cis-SAGe might be a novel epigenetic way to drive cancer."
Abstract
Full Text (subscription or payment may be required)
Physician's Briefing