April 25, 2014
Multiple-Gene Sequencing IDs Mutations in Non-BRCA Genes
>10 percent of women without BRCA1/2 harbor potentially pathogenic mutations in other genes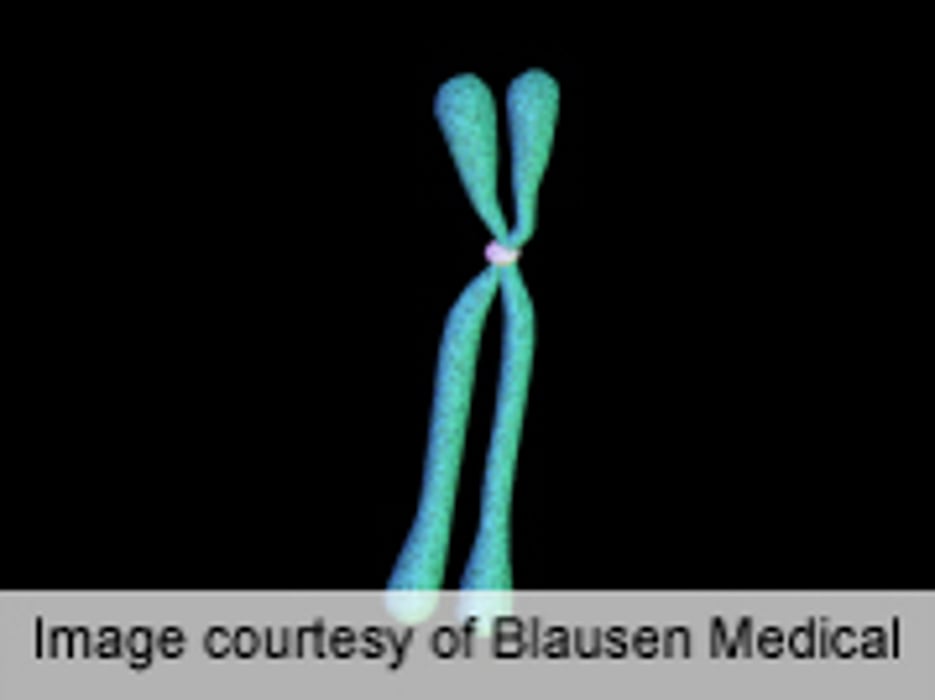 FRIDAY, April 25, 2014 (HealthDay News) -- A considerable number of women testing negative for BRCA1/2 may have pathogenic mutations in other genes, according to a study published online April 14 in the Journal of Clinical Oncology.
Allison W. Kurian, M.D., from the Stanford University School of Medicine in California, and colleagues investigated the performance of a customized germline-DNA sequencing panel for cancer-risk assessment. DNA was extracted from samples taken from patients referred for clinical BRCA1/2 testing from 2000 to 2012 and frozen at −80 degrees Celsius. The entire coding regions, exon-intron boundaries, and pathogenic variants in other regions were sequenced for 42 genes with known cancer risk associations in samples from 198 women, including 174 with breast cancer. Fifty-seven of the women harbored germline BRCA1/2 mutations.
The researchers observed full concordance for BRCA1/2 analysis with prior testing. Among 141 women without BRCA1/2 mutations, 16 pathogenic variants (11.4 percent) were identified in nine genes (ATM, BLM, CDH1, CDKN2A, MUTYH, MLH1, NBN, PRSS1, and SLX4). Fifteen pathogenic variants identified in 14 participants warranted a potential change in care; these participants were invited for targeted screening recommendations, facilitating colonoscopy-based early detection and removal of a tubular adenoma. On average, among the 42 genes, participants carried 2.1 variants of unknown significance.
"Our study demonstrates an early signal for the clinical relevance of multiple-gene sequencing and provides a strong rationale for future research to define its most effective use," the authors write.
Several authors disclosed financial ties to the biotechnology industry.
Physician's Briefing