June 18, 2012
Multiple Tumor Zones Should Be Sampled in Breast Cancer
Considerable heterogeneity found within tumor, lymph node metastases of any particular patient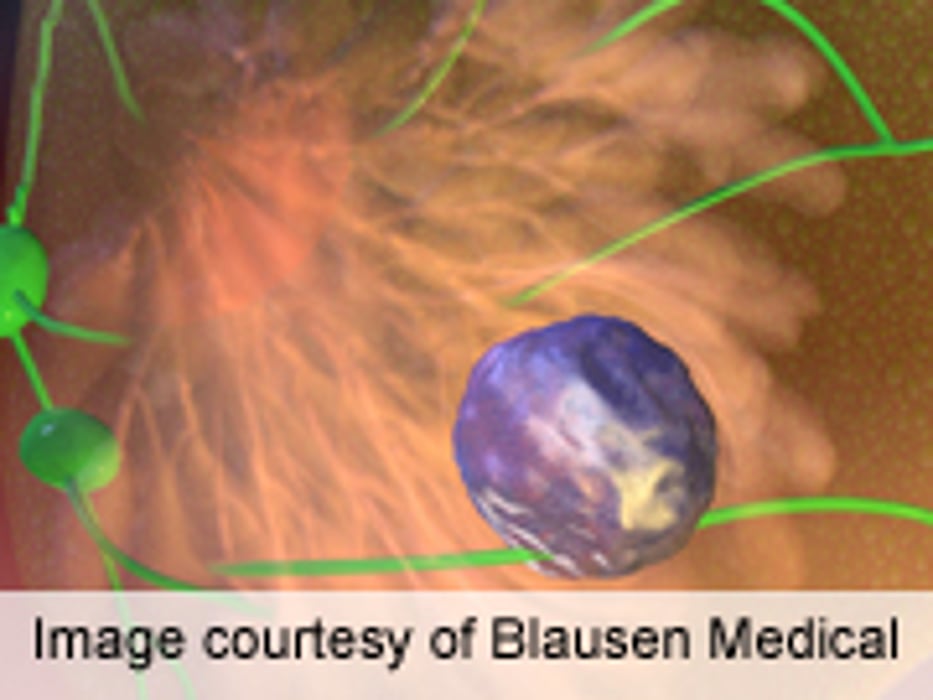 MONDAY, June 18 (HealthDay News) -- For any given patient with breast cancer, the expression of microRNAs (miRNAs), which has been linked to tumor development and progression, varies greatly within the same tumor and lymph node metastases, according to a study published online June 18 in The Journal of Molecular Diagnostics.
Mithu Raychaudhuri, Ph.D., from the Technische Universität München in Munich, Germany, and colleagues compared the expression of four miRNAs (miR-10b, miR-210, miR-31, and miR-335) and control genes in peripheral, intermediate, and central tumor zones, as well as in lymph node metastases (if present), from 16 patients with large primary invasive breast cancer (132 samples total).
The researchers found that for any particular patient there was considerable heterogeneity both within the tumor and lymph node metastases for all four miRNAs (coefficient of variation [CV], 33 to 40 percent), with similar heterogeneity within and between tumor zones. The variation was even greater among different patients, both for the primary tumor (CV, 80 percent) and lymph node metastases (CV, 103 percent).
"An important strength of this study is the systematic and predefined prospective sampling of tumors in eight to 10 different areas, whereas previous studies have commonly only analyzed different areas of one tumor section, or core biopsies of the same tumor," a coauthor said in a statement. "Reliable assessment of breast cancer miRNA profiles should include sampling of the primary tumor in several locations or sampling several tumor-involved lymph nodes when deriving miRNA expression profiles from metastases."
Abstract
Full Text (subscription or payment may be required)
Physician's Briefing