February 17, 2014
Panel of 55 Genes Predicts Breast Cancer Survival
Changes in expression predict whether cancer will become invasive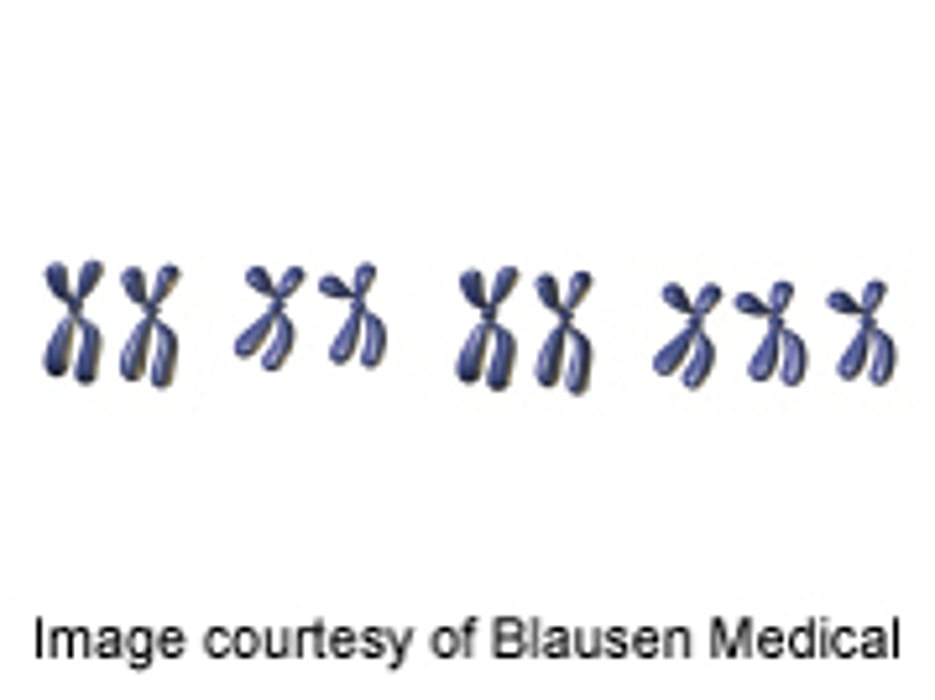 MONDAY, Feb. 17, 2014 (HealthDay News) -- Changes in expression of a panel of 55 genes, linked with tumor suppressor gene SYK, in patients with breast cancer predicts both whether or not the cancer will become invasive and survival, according to a study published online Feb. 11 in PLOS ONE.
Jan Blancato, Ph.D., from Georgetown University in Washington, D.C., and colleagues examined allelic loss of SYK in eight cases of breast ductal carcinoma in situ (DCIS), 11 cases of invasive ductal carcinoma adjacent to the DCIS, and five benign cases.
The researchers found that no allelic loss of SYK was detected in any of the DCIS-only or benign cases, compared with 46 percent of the DCIS with adjacent invasive ductal carcinoma. Based on changes in gene expression after knocking down expression of SYK, they identified 55 genes that interacted with SYK or were involved in motility and metastasis. An analysis of breast cancer patients in The Cancer Genome Atlas showed that, after 18 years follow up, survival was about 80 percent for patients with no changes in expression of the 55 genes, compared with 20 percent survival for patients with changes.
"We conclude that reduction in SYK expression and contributions of genomic instability to copy number and mutations in the 55 SYK interacting genes significantly contribute to poorer overall patient survival," Blancato and colleagues write.
Physician's Briefing