May 20, 2014
Testing IDs Actionable Drivers in Up to Two-Thirds of Lung Cancers
Patients receiving targeted drugs based on molecular drivers lived longer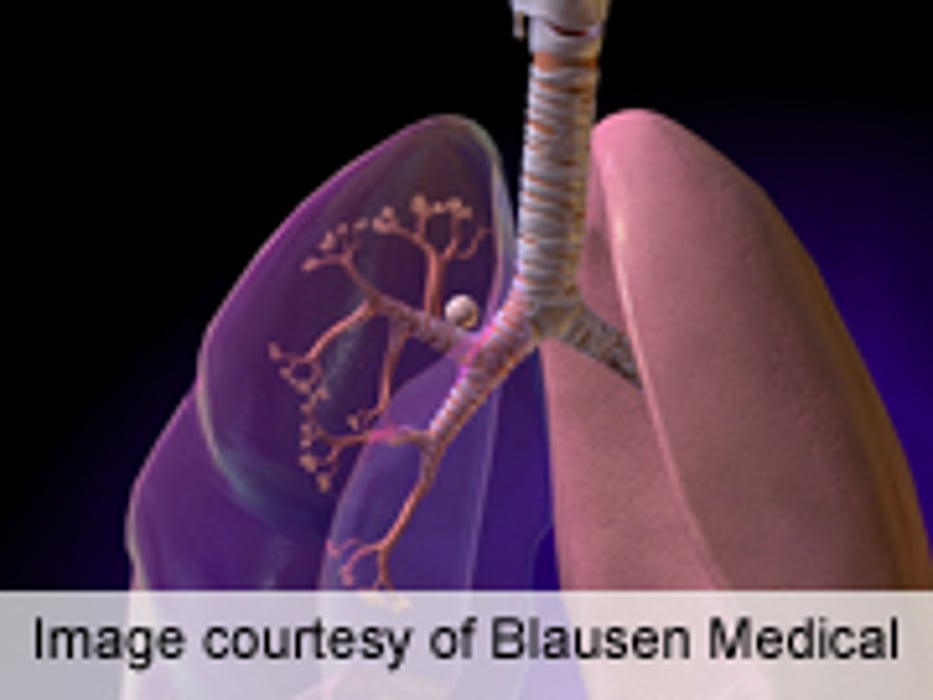 TUESDAY, May 20, 2014 (HealthDay News) -- Nearly two-thirds of lung cancers have actionable genetic drivers detectable with multiplexed testing, according to a study published in the May 21 issue of the Journal of the American Medical Association.
Mark G. Kris, M.D., from the Memorial Sloan Kettering Cancer Center in New York City, and colleagues determined the frequency of 10 oncogenic drivers in patients with lung adenocarcinomas and used the data to select treatments targeting the identified driver(s). Survival was measured.
The researchers found that, from 2009 through 2012, 1,007 patients had their tumors tested for at least one gene and 733 were tested for 10 genes (patients with full genotyping). Just under two-thirds (64 percent) of those with full genotyping were found to have an oncogenic driver (25 percent KRAS; 17 percent sensitizing EGFR; 8 percent ALK rearrangements; 4 percent other EGFR; 3 percent two or more genes; 3 percent ERBB2 [formerly HER2]; and 2 percent BRAF). In just over one-quarter of patients (28 percent), results were used to select a targeted therapy or trial. For the 260 patients with an oncogenic driver and genotype-directed therapy, the median survival was 3.5 years, compared with 2.4 years for the 318 patients with any oncogenic driver(s) who did not receive genotype-directed therapy (propensity score-adjusted hazard ratio, 0.69; P = 0.006).
"Multiplexed testing aided physicians in selecting therapies," the authors write. "Although individuals with drivers receiving a matched targeted agent lived longer, randomized trials are required to determine if targeting therapy based on oncogenic drivers improves survival."
Several authors disclosed financial ties to the pharmaceutical industry.
Abstract
Full Text
Editorial (subscription or payment may be required)
Physician's Briefing