December 8, 2017
SABCS: 3D Mammography Could Help Rein in Screening Costs
Researchers say more effective method may give patients better screening at lower costs in long run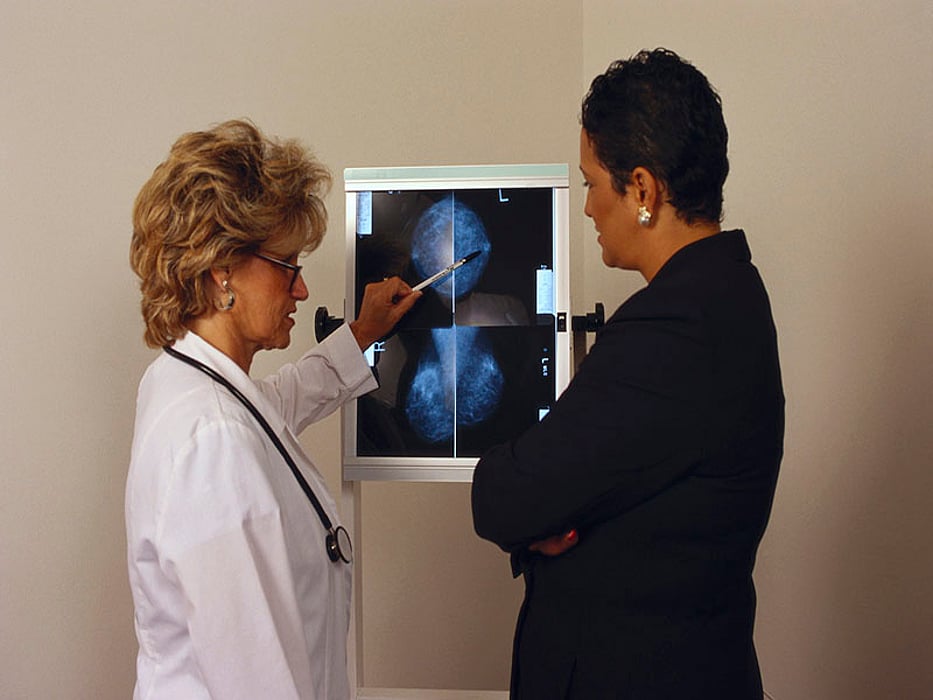 FRIDAY, Dec. 8, 2017 (HealthDay News) -- Digital breast tomosynthesis (DBT) costs more than digital mammography (DM), but is more accurate and may help rein in cancer screening costs overall, according to a study presented at the annual San Antonio Breast Cancer Symposium, held from Dec. 5 to 9 in Texas.
Emily F. Conant, M.D., of the Perelman School of Medicine at the University of Pennsylvania in Philadelphia, and colleagues examined breast cancer screening episodes in a single health system to evaluate screening and all downstream breast cancer diagnosis-related costs for the following year. Costs data were compared for DBT and DM screening.
The researchers identified 46,483 cost episodes, of which 52.7 and 47.3 percent were screened by DM and DBT, respectively. Overall, there were 0.5, 0.1, 9.8, and 89.7 percent true positive (TP), false negative (FN), false positive (FP), and true negative (TN) episodes. The rates of FP were lower (8.6 versus 10.8 percent; P < 0.001) and TN were higher (90.9 versus 88.7 percent; P < 0.001) for DBT versus DM episodes. The average episode costs were higher for DBT than DM ($378.02 versus $286.62; P < 0.001); this difference was driven by higher average screening costs and follow-up costs. DBT episodes had equivalent average episode costs per woman screened for FP, FN, and TP outcomes compared to DM episodes, but higher costs for TN outcomes.
"Breast imaging is more precise than ever thanks to DBT," Conant said in a statement. "Despite its higher initial cost, DBT is increasingly being embraced by radiologists nationwide."
One author disclosed financial ties to Hologic.
Physician's Briefing