April 24, 2014
Chronic Prostate Inflammation Tied to High-Grade Cancer
Association seen even in men with low prostate-specific antigen levels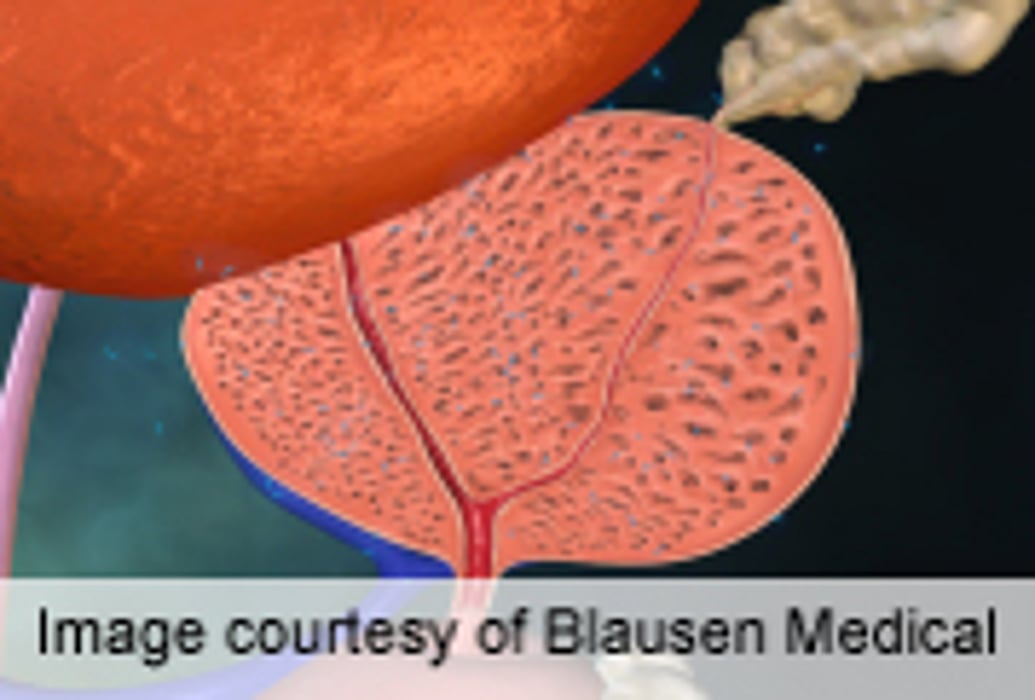 THURSDAY, April 24, 2014 (HealthDay News) -- The presence of chronic inflammation in benign prostate tissue samples is associated with prostate cancer, especially high-grade disease, according to a study published online April 18 in Cancer Epidemiology, Biomarkers & Prevention.
Bora Gurel, M.D., from Johns Hopkins University in Baltimore, and colleagues sampled 191 prostate cancer cases (detected on a for-cause [clinically indicated] or end-of-study [protocol directed] biopsy), and 209 frequency-matched controls (negative for cancer on an end-of-study biopsy), participating in the placebo arm of the Prostate Cancer Prevention Trial. Visual assessments of inflammation prevalence and extent were made in benign areas of biopsy cores.
The researchers found that 86.2 percent of cases and 78.2 percent of controls had at least one biopsy core (of three assessed) with inflammation in benign areas, most of which was chronic. The odds of prostate cancer were 1.78 times higher in men who had at least one biopsy core with inflammation, compared with men who had zero cores with inflammation. For high-grade disease, the association was even stronger (Gleason sum, 7 to 10; odds ratio, 2.24). These findings remained when restricting to cases and controls in whom intraprostatic inflammation was the least likely to have influenced biopsy recommendation (prostate-specific antigen <2 ng/mL at biopsy).
"Inflammation, most of which was chronic, was common in benign prostate tissue, and was positively associated with prostate cancer, especially high-grade," the authors write.
Two authors disclosed financial ties to the pharmaceutical and biotechnology industries.
Abstract
Full Text (subscription or payment may be required)
Physician's Briefing