November 9, 2015
Barbecued, Pan-Fried Meat May Raise Renal Cell Carcinoma Risk
High-heat cooking methods implicated in new study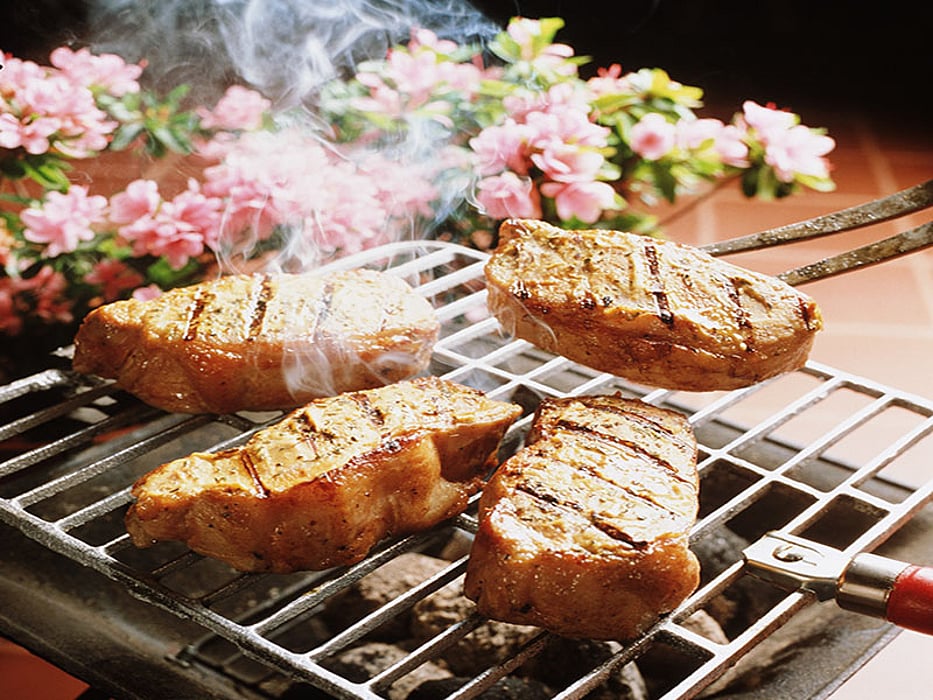 MONDAY, Nov. 9, 2015 (HealthDay News) -- Cooking meats at high temperatures, as in barbecuing or pan-frying, may increase the risk for renal cell carcinoma (RCC), according to a study published online Nov. 9 in Cancer.
Xifeng Wu, M.D., Ph.D., a professor in the department of epidemiology at the University of Texas MD Anderson Cancer Center in Houston, and colleagues collected information from 659 RCC patients and compared it with data from 699 cancer-free patients. A food questionnaire asked not only about meat intake, but also cooking methods and level of how thoroughly it was cooked.
The researchers found that the RCC patients ate more red and white meat than the others. They also ate more meat cooked at high temperatures or over an open flame -- such as pan-fried, grilled, or barbecued. In particular, two chemical compounds caused by high-heat cooking seemed to raise RCC risk by more than 50 percent. Also, people with certain genetic mutations seemed more susceptible than others to the effects of these chemicals.
"The intake of meat may increase the risk of RCC through mechanisms related to the cooking compounds 2-amino-3,8-dimethylimidazo(4,5-f) quinoxaline and 2-amino-1 methyl-6-phenyl-imidazo(4,5-b)pyridine. These associations may be modified by genetic susceptibility to RCC," the authors write. "Further research is necessary to understand the biological mechanisms underlying these interactions."
Abstract
Full Text (subscription or payment may be required)
Physician's Briefing