May 15, 2014
ASCO: Low-Dose CT Lung CA Screening Recs Will Up Diagnoses
Study suggests more cases will be diagnosed at earlier stage; increase in Medicare expenditure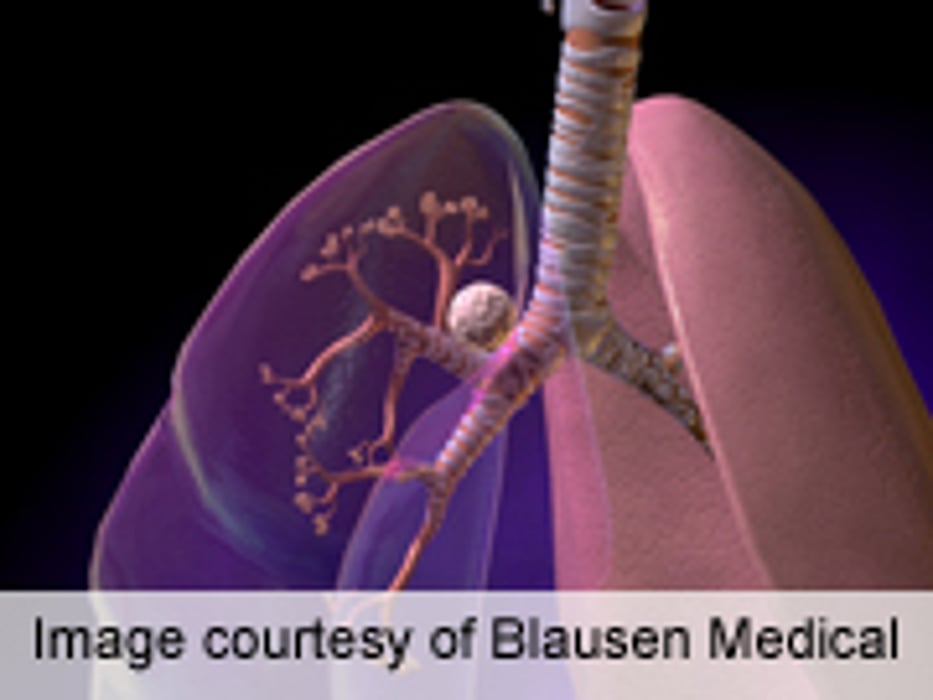 THURSDAY, May 15, 2014 (HealthDay News) -- Implementation of the U.S. Preventive Services Task Force recommendations for low-dose computed tomography (LDCT) lung cancer screening is expected to increase lung cancer diagnoses and increase Medicare expenditure. These findings have been released in advance of presentation at the annual meeting of the American Society of Clinical Oncology, to be held from May 30 to June 3 in Chicago.
Joshua A. Roth, Ph.D., M.H.A., from the Fred Hutchinson Cancer Research Center in Seattle, and colleagues developed a model to forecast the clinical, resource, and budget impact of implementing annual LDCT lung cancer screening in patients aged 55 to 80 years with a 30 pack-year smoking history. The impact of screening was estimated in two scenarios: complete implementation, with screening offered to all eligible patients in all years, and phase implementation, with the proportion of eligible patients offered screening each year increasing by 20 percent.
The researchers found that screening resulted in 141,000 more lung cancers detected with the complete implementation scenario, and 101,000 more with the phased implementation scenario (mostly stage I cancers). The complete and phased implementation scenarios were expected to result in 37.5 and 22.4 million more LDCT scans, respectively, and increased expenditure of $27.4 billion and $17.6 billion, respectively.
"If we can diagnose lung cancers at an earlier stage, patients can be treated far more effectively and survival prognosis is much better," Roth said in a statement.
The study was funded by Genentech.
Physician's Briefing