February 13, 2020
More Lung Cancer Patients Presenting With Cough, Dyspnea
Findings based on analysis of index symptoms of U.K. patients from 2000 to 2017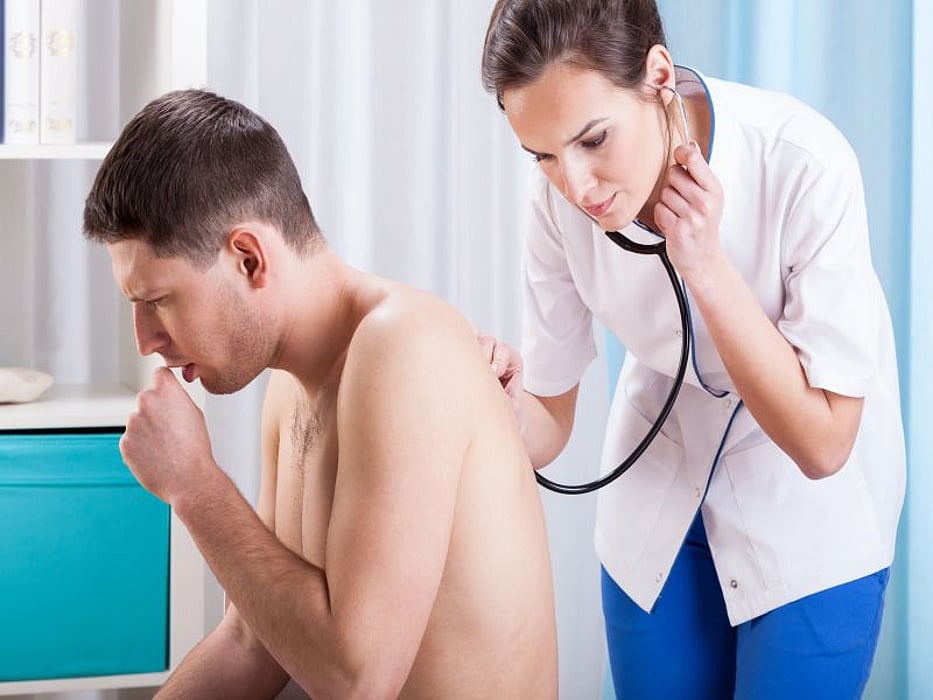 THURSDAY, Feb. 13, 2020 (HealthDay News) -- The proportion of lung cancer patients with an index symptom of cough or shortness of breath has increased over time, according to a study published online Jan. 27 in the British Journal of General Practice.
Sarah Chowienczyk, M.B.B.Chir., from the College of Medicine and Health at the University of Exeter in the United Kingdom, and colleagues used data linked between the U.K. Clinical Practice Research Datalink and cancer registry to assess changes in index symptom presentation of lung cancer patients from 2000 to 2017.
The researchers found that the percentage of patients with an index symptom of cough (odds ratio [OR], 1.01; 95 percent confidence interval [CI], 1.00 to 1.02 per year; P < 0.0001) or dyspnea (OR, 1.05; 95 percent CI, 1.05 to 1.06 per year; P < 0.0001) increased over time. There was a decrease over time in percentages of patients with other index symptoms, including hemoptysis (OR, 0.93; 95 percent CI, 0.92 to 0.95; P < 0.0001) and appetite loss (OR, 0.94; 95 percent CI, 0.90 to 0.97; P < 0.0001).
"Symptom awareness campaigns should target cough and dyspnea," the authors write. "In addition, medical education needs to change, to avoid clinicians overlooking the importance of cough and dyspnea as symptoms of undiagnosed lung cancer."
Physician's Briefing