November 20, 2017
Osimertinib Tops Standard EGFR-TKI for EGFR+ NSCLC
Significantly longer median progression-free survival for osimertinib in previously untreated NSCLC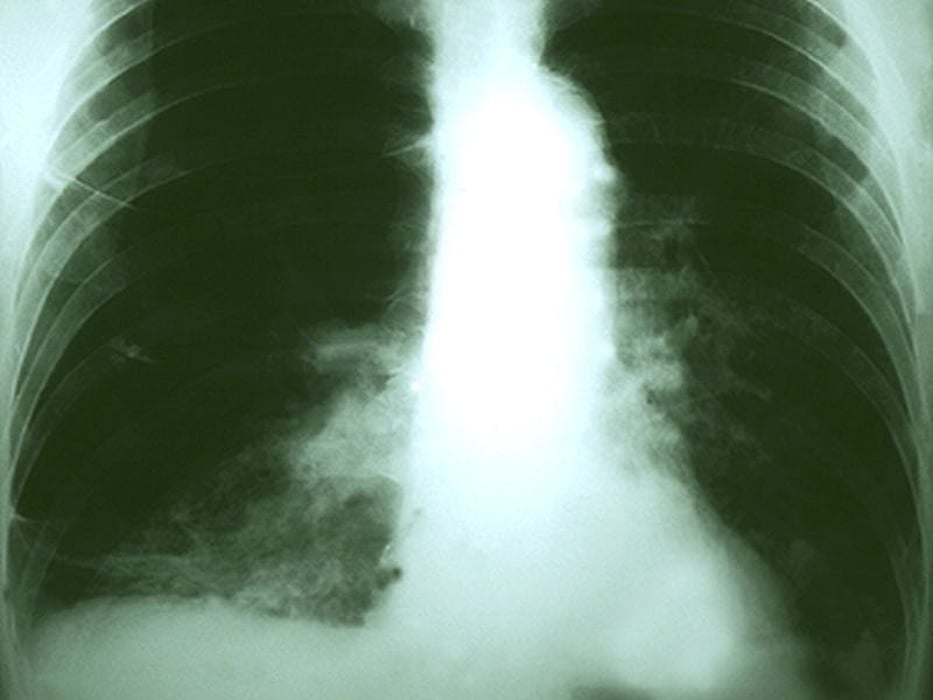 MONDAY, Nov. 20, 2017 (HealthDay News) -- For patients with previously untreated, epidermal growth factor receptor (EGFR) mutation-positive advanced non-small-cell lung cancer (NSCLC), treatment with osimertinib is associated with longer progression-free survival compared to treatment with a standard EGFR tyrosine kinase inhibitor (TKI), according to a study published online Nov. 18 in the New England Journal of Medicine to coincide with the European Society for Medical Oncology Asia 2017 Congress, held from Nov. 17 to 19 in Singapore.
Jean-Charles Soria, M.D., Ph.D., from the Gustave Roussy Cancer Campus and University Paris-Sud, and colleagues conducted a phase 3 trial involving 556 patients with previously untreated EGFR mutation-positive advanced NSCLC. Participants were randomized to receive osimertinib or standard EGFR-TKI.
The researchers found that median progression-free survival was significantly longer with osimertinib than EGFR-TKIs (18.9 versus 10.2 months; hazard ratio for disease progression or death, 0.46 [95 percent confidence interval, 0.37 to 0.57; P < 0.001]). The two groups had a similar objective response rate (80 and 76 percent, respectively; odds ratio, 1.27 [95 percent confidence interval, 0.85 to 1.90; P = 0.24]). The median response duration was 17.2 months with osimertinib and 8.5 months with standard EGFR-TKIs. Grade 3 or higher adverse events were less frequent with osimertinib (34 versus 45 percent).
"Osimertinib showed efficacy superior to that of standard EGFR-TKIs in the first-line treatment of EGFR mutation-positive advanced NSCLC, with a similar safety profile and lower rates of serious adverse events," the authors write.
The study was funded by AstraZeneca, the manufacturer of osimertinib.
Physician's Briefing