April 3, 2014
Full-Field Digital Mammography Reduces Recall Rate
Biopsy rate also reduced after transition from screen-film to full-field digital mammography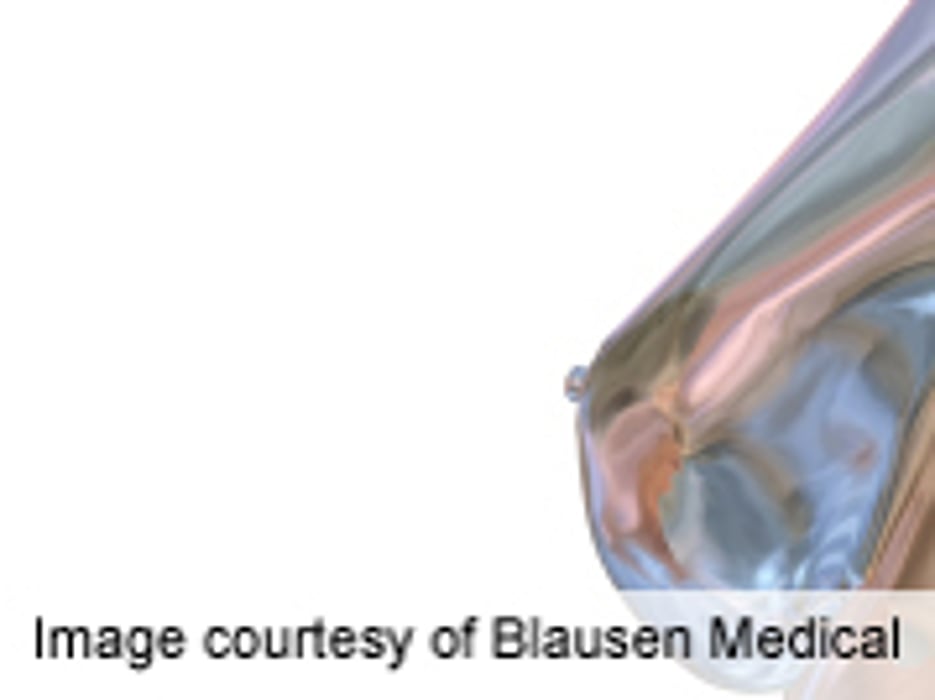 THURSDAY, April 3, 2014 (HealthDay News) -- Compared with screen-film mammography (SFM), full-field digital mammography (FFDM) is associated with reduced recall and biopsy rates, according to research published online April 1 in Radiology.
Solveig Hofvind, Ph.D., of the Oslo and Akershus University College of Applied Sciences in Norway, and colleagues compared performance measures for the transition from SFM to FFDM in a population-based screening program for women aged 50 to 69 years.
The researchers found that FFDM was associated with a significantly lower recall rate (2.9 versus 3.4 percent) and biopsy rate (1.1 versus 1.4 percent) than SFM (P < 0.001 for both). FFDM also was associated with significant (P < 0.001 for both) increases in positive predictive values for recall examinations (from 19.3 to 22.7 percent) and invasive procedures (from 48.3 to 57.5 percent). Compared with SFM, the rate of screening-detected ductal carcinoma in situ was significantly higher, and the rate of screening-detected invasive breast cancer was significantly lower, with FFDM.
"After the initial transitional phase from SFM to FFDM, population-based screening with FFDM is associated with less harm because of lower recall and biopsy rates and higher positive predictive values after biopsy than screening with SFM," the authors write.
One author disclosed financial ties to medical publishing and biomedical companies.
Abstract
Full Text (subscription or payment may be required)
Physician's Briefing