October 13, 2016
Study Finds Mammograms Lead to High Rate of Overdiagnosis
Better treatment and not earlier detection may be the reason for reduction in breast cancer mortality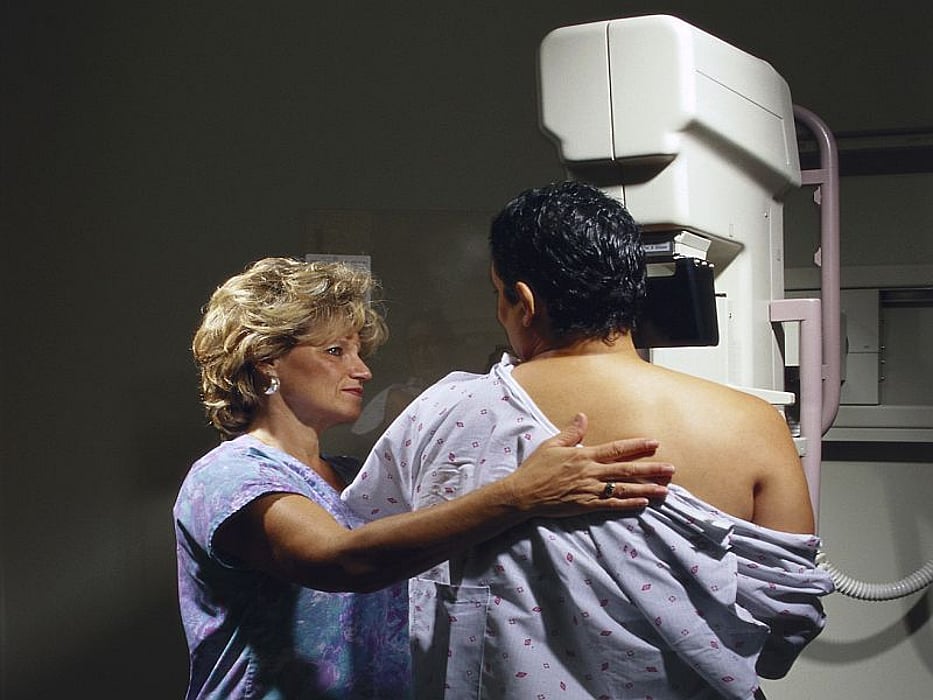 THURSDAY, Oct. 13, 2016 (HealthDay News) -- Mammography screening is much more likely to find insignificant breast tumors than it is to catch potentially life-threatening cancer in its early stages, according to a study published in the Oct. 13 issue of the New England Journal of Medicine.
Researchers analyzed information on tumor size for U.S. women aged 40 and up who were diagnosed with breast cancer between 1975 and 2012.
The investigators found that the rate of small-tumor detection (smaller than 2 cm) rose substantially after mammography screening became routine. However, there was a decline in large-tumor detection, but it was relatively small. The researchers estimated that screening caught an additional 162 small breast tumors for every 100,000 women, versus the pre-screening era. But only 30 of those 162 tumors would likely have grown larger, the researchers said.
"Although the rate of detection of large tumors fell after the introduction of screening mammography, the more favorable size distribution was primarily the result of the additional detection of small tumors," the authors write. "Women were more likely to have breast cancer that was overdiagnosed than to have earlier detection of a tumor that was destined to become large. The reduction in breast cancer mortality after the implementation of screening mammography was predominantly the result of improved systemic therapy."
Full Text (subscription or payment may be required)
Editorial (subscription or payment may be required)
Physician's Briefing