June 30, 2020
American Association for Cancer Research, June 22-24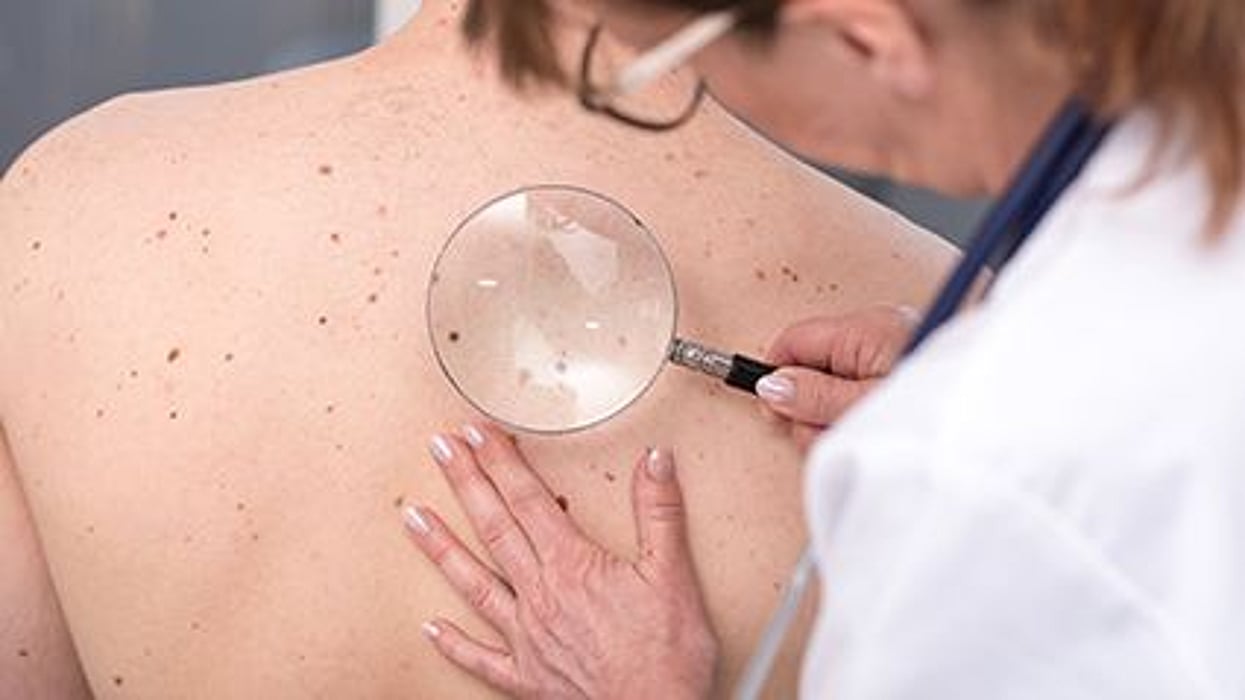 The American Association for Cancer Research Annual Meeting 2020
The American Association for Cancer Research held a second virtual meeting as part of their annual conference from June 22 to 24 and attracted participants from around the world, including scientists, cancer survivors, clinicians, allied health professionals, industry professionals, and others interested in cancer. The conference highlighted recent advances in the treatment, management, and prevention of cancer.
In one study, Justin Moyers, M.D., of Loma Linda University in California, and colleagues found that immunotherapy after surgery in stage III melanoma patients showed a nonsignificant survival benefit at 24 months in stage IIIA and IIIC, and an overall trend toward increased survival.
"Adjuvant treatment with immunotherapy following surgery for stage III disease is the standard of care for melanoma. We assessed in the National Cancer Database, a large national cohort, the 'real-world' application of immunotherapy after surgery in stage III cases. We found patients with advanced age, higher Charlson-Deyo comorbidity scores, and those with Medicare received immunotherapy less often," Moyers said. "Immunotherapy following surgery in stage III melanoma has provided a survival benefit at 24 months, although not statistically significant."
However, the investigators found that stage IIIC patients had an overall survival benefit of 70 percent at 24 months, compared to 59 percent for those who did not receive adjuvant immunotherapy.
"This important medication for reducing recurrence in melanoma is not being universally given. Sociodemographic factors are at play, putting certain groups at risk for not receiving therapy. Awareness of disparity of administration and working to reduce this disparity is the goal," Moyers said. "Additionally, although an early analysis, we are seeing a trend toward survival for administration of immunotherapy."
One author disclosed a financial relationship with Astellas Pharmaceuticals.
In another study, Alfonso Bencomo-Alvarez, Ph.D., of Texas Tech University Health Sciences Center El Paso, and colleagues analyzed data on hematological cancer diagnosed in a large Hispanic population of Mexican origin over 20 years.
"We observed that the Mexican-American (Hispanic) population of Texas developed all hematological cancers analyzed at an earlier age when compared to the non-Hispanic white population (NHW)," Bencomo-Alvarez said. "We also noted that the overall Hispanic population of Texas has lower socioeconomic levels, is uninsured, and has a greater number of comorbidities compared to NHWs."
The investigators also observed that in the case of acute lymphoid leukemia (ALL) and acute promyelocytic leukemia, Hispanics had a lower life expectancy than NHWs in the rest of Texas. Lastly, the investigators showed that Hispanics living on the U.S./Mexico border experienced worse survival than Hispanics living in other parts of Texas for the following cancers: ALL, acute myelocytic leukemia, chronic myelocytic leukemia, and myelodysplastic syndrome.
"I believe that our research provides evidence that Hispanics generally develop hematologic cancers younger than non-Hispanics and this could be an important finding for clinicians. Furthermore, we can say that the social component as well as other diseases seem to be related to worse outcomes in the Hispanic population," Bencomo-Alvarez said. "However, we still need to explore the biological and environmental factors that we cannot discard; the good news is that we currently have a bone marrow biobank of patients diagnosed in the border area with more than 50 samples collected over the course of a year (and around 90 percent of these samples were from the Hispanic population) and our objective is to carry out RNA and DNA sequence studies to identify genetic variants that could explain the origin of this disparity."
Kala Visvanathan, M.D., of the Johns Hopkins Bloomberg School of Public Health and the Sidney Kimmel Comprehensive Cancer Center in Baltimore, and colleagues examined whether statin intake was associated with a reduction in mortality in women with epithelial ovarian cancer in conjunction with existing therapies.
"We observed a 40 percent reduction in ovarian cancer mortality overall, and 37 percent at five years. Reductions were also seen specifically for lipophilic statins and at varying magnitude across different subtypes," Visvanathan said. "Reductions were also seen in patients who initiated statin use after ovarian cancer diagnosis. The results are promising and support a randomized control trial."
Physician's Briefing