January 29, 2018
E-Cigarette Smoke Carcinogenic to Murine Lung, Bladder
Nicotine and nicotine-derived nitrosamine ketone enhance mutational susceptibility in human cells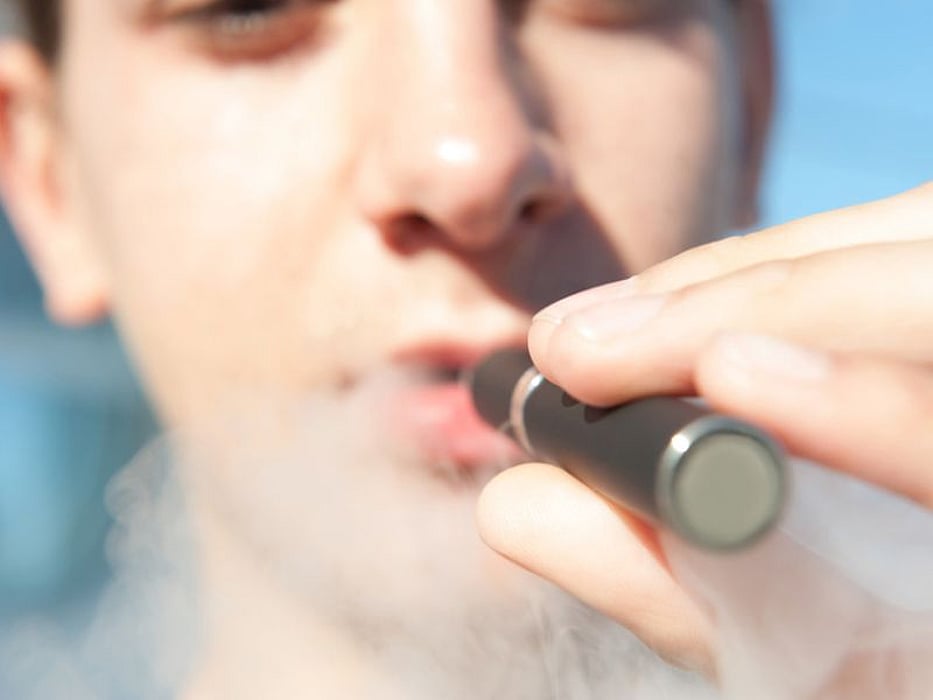 MONDAY, Jan. 29, 2018 (HealthDay News) -- Electronic cigarette (e-cigarette) smoke causes damage to DNA and reduces repair activity in a mouse model and in human cells, according to a study published online Jan. 29 in the Proceedings of the National Academy of Sciences.
Noting that e-cigarette smoke delivers the stimulant nicotine as aerosol without burning tobacco, Hyun-Wook Lee, Ph.D., from the New York University School of Medicine in Tuxedo Park, and colleagues directly measured nitrosamine-induced DNA damage in different organs of e-cigarette smoke-exposed mice.
The researchers detected mutagenic O6-methyldeoxyguanosines and γ-hydroxy-1,N2-propano-deoxyguanosines in the lung, bladder, and heart. In the lung, there was a significant reduction in DNA-repair activity and repair proteins XPC and OGG1/2. The same effects were induced by nicotine and nicotine-derived nitrosamine ketone, and they also enhanced mutational susceptibility and tumorigenic transformation of cultured human bronchial epithelial and urothelial cells.
"These results indicate that nicotine nitrosation occurs in vivo in mice and that e-cigarette smoke is carcinogenic to the murine lung and bladder and harmful to the murine heart," the authors write. "It is therefore possible that e-cigarette smoke may contribute to lung and bladder cancer, as well as heart disease, in humans."
Physician's Briefing