June 10, 2014
Cardiac Consequences of Adjuvant Trastuzumab Few
Cardiac end points mostly reversible after trastuzumab discontinuation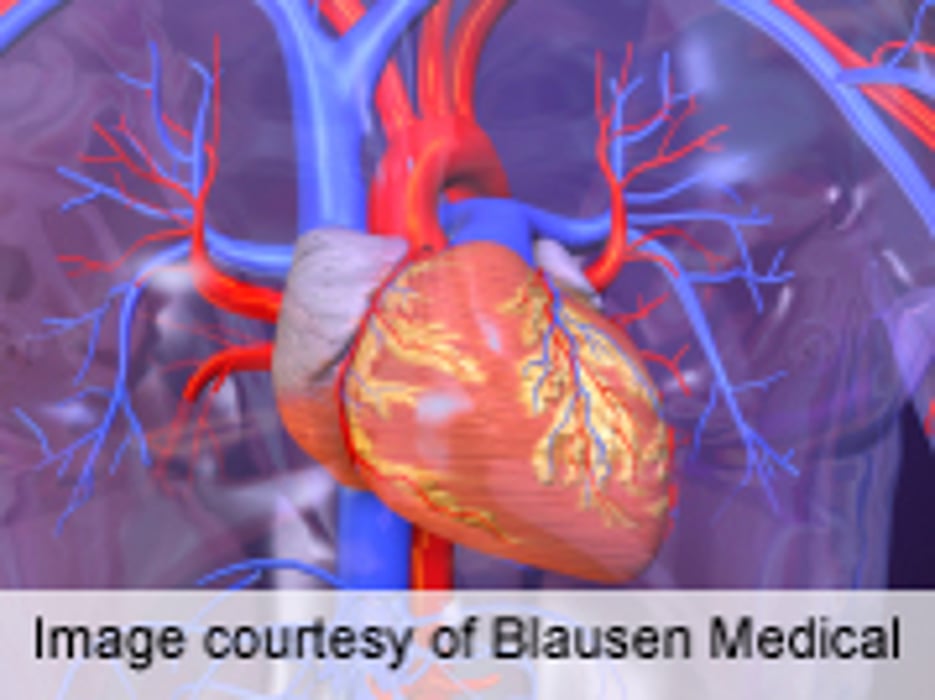 TUESDAY, June 10, 2014 (HealthDay News) -- The incidence of cardiac outcomes remains low in long-term follow-up of patients who received adjuvant trastuzumab for early-stage breast cancer, according to a study published online June 9 in the Journal of Clinical Oncology.
Evandro de Azambuja, M.D., Ph.D., from the Jules Bordet Institute in Brussels, and colleagues assessed eight-year median follow-up data among participants in the Herceptin Adjuvant study. Human epidermal growth factor receptor 2-positive early-stage breast cancer patients had been randomly assigned to two years of trastuzumab (1,673 patients), one year of trastuzumab (1,682 patients), or observation (1,744 patients).
The researchers found that adverse cardiac events leading to discontinuation of trastuzumab occurred in 9.4 percent of patients in the two-year arm and 5.2 percent of patients in the one-year arm. All three arms had low levels of cardiac death, severe congestive heart failure (CHF; incidence 0.8, 0.8, and 0.0 percent, respectively), and confirmed significant left ventricular ejection fraction (LVEF) decrease (7.2, 4.1, and 0.9 percent, respectively), but the incidence of severe CHF and confirmed significant LVEF decrease was significantly higher in the two-year and one-year trastuzumab arms versus the observation arm.
"Long-term assessment at eight-year median follow-up confirms the low incidence of cardiac events for trastuzumab given sequentially after chemotherapy and radiotherapy, and cardiac events were reversible in the vast majority of patients," conclude the authors.
Several authors disclosed financial ties to the pharmaceutical industry.
Abstract
Full Text (subscription or payment may be required)
Physician's Briefing