November 28, 2012
ASCO: Contralateral Prophylactic Mastectomy Is Overused
Seventy percent of those who undergo CPM have very low risk for contralateral breast cancer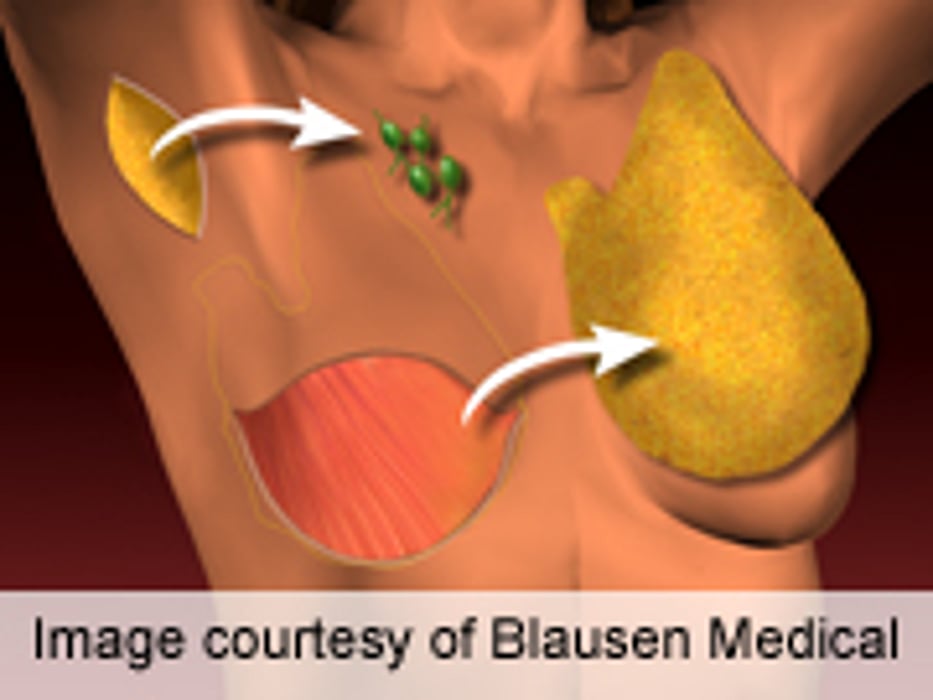 WEDNESDAY, Nov. 28 (HealthDay News) -- For women with breast cancer, many consider undergoing contralateral prophylactic mastectomy (CPM), although few have a significant risk of contralateral breast cancer, according to a study presented at the American Society of Clinical Oncology's inaugural Quality Care Symposium, held from Nov. 30 to Dec. 1 in San Diego.
Sarah T. Hawley, Ph.D., M.P.H., from the University of Michigan in Ann Arbor, and colleagues surveyed 2,245 women with newly diagnosed breast cancer from June 2005 through February 2007 and resurveyed 1,525 of them four years later. Surgical treatment decision-making was modeled at two stages: any mastectomy versus lumpectomy and, among mastectomy patients, CPM versus unilateral mastectomy.
The researchers found that 35 percent of the 1,446 women who had not had a recurrence of breast cancer by the second survey had considered CPM and 7.4 percent had received it. Of those who received a mastectomy for the affected breast, 53 percent had considered CPM and 19 percent had received it. The majority of women who received CPM (~70 percent) were at very low clinical risk for contralateral disease. Of those who received CPM, 90 percent reported being very worried about recurrence, compared with 80 percent of those who received unilateral mastectomy (P < 0.05). Receipt of CPM versus unilateral mastectomy correlated significantly with family history (odds ratio [OR], 5.1), a positive genetic test (OR, 10.93), and also with worry about recurrence (OR, 2.07).
"If worries about cancer recurrence are affecting a woman's psychological well-being, perhaps contralateral prophylactic mastectomy would be the right choice, but our results clearly show that too many women are undergoing unnecessary surgery," Hawley said in a statement.
Physician's Briefing