September 29, 2016
Nonsurgical Therapy Increasing for Advanced Oral Cavity SCC
Surgical therapy linked to significantly improved mean disease-specific and overall survival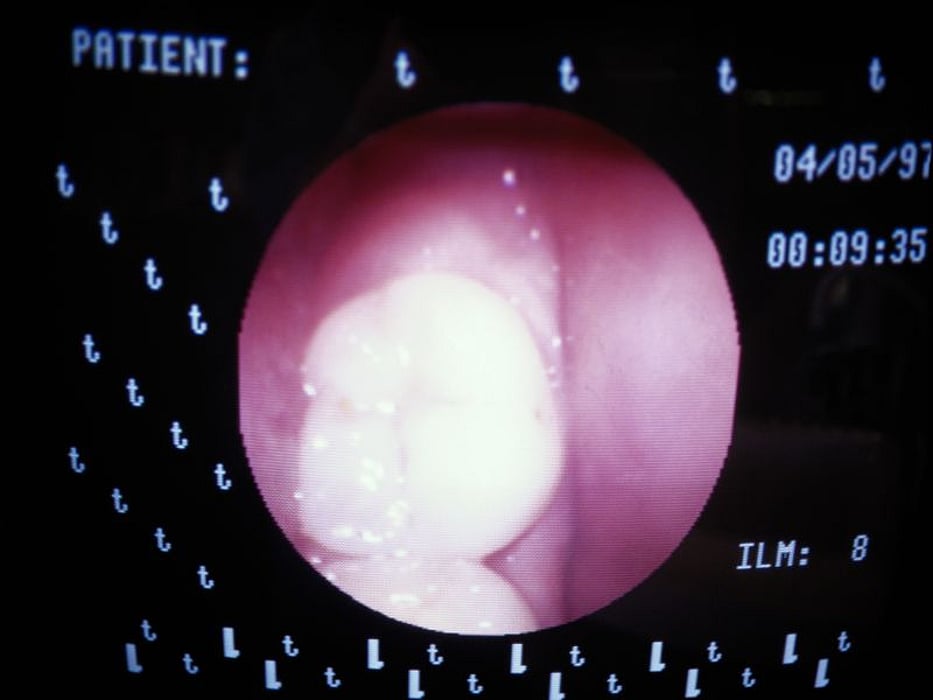 THURSDAY, Sept. 29, 2016 (HealthDay News) -- Use of nonsurgical therapy is increasing for advanced-stage oral cavity squamous cell carcinoma (SCC), although survival is better with surgical therapy, according to a study published online Sept. 19 in Head & Neck.
Richard B. Cannon, M.D., from the University of Utah School of Medicine in Salt Lake City, and colleagues examined utilization of and outcomes associated with surgical versus nonsurgical therapy among 5,856 patients with advanced-stage oral cavity SCC tumors from the Surveillance, Epidemiology, and End Results database from 1988 to 2008.
The researchers found that, compared with nonsurgical therapy, surgical therapy was associated with significantly improved mean disease-specific and overall survival (115 and 71 months versus 63 and 35 months, respectively; P < 0.001). Nonsurgical therapy use correlated with the hard palate, and for single, divorced, and black patients, and those with T3, T4, and N3 tumors. The percent utilization of nonsurgical therapy increased significantly from 12 to 20 percent (P < 0.05).
"Utilization of nonsurgical therapy for advanced-stage oral cavity SCC is increasing and is independently associated with a reduction in survival, as well as patient factors traditionally associated with reduced access to medical care and advanced T and N classifications," the authors write.
Abstract
Full Text (subscription or payment may be required)
Physician's Briefing