June 2, 2014
ASCO: Combo Tx Promising for Recurrent Ovarian Cancer
Combination of olaparib and cediranib increases progression-free survival in recurrent disease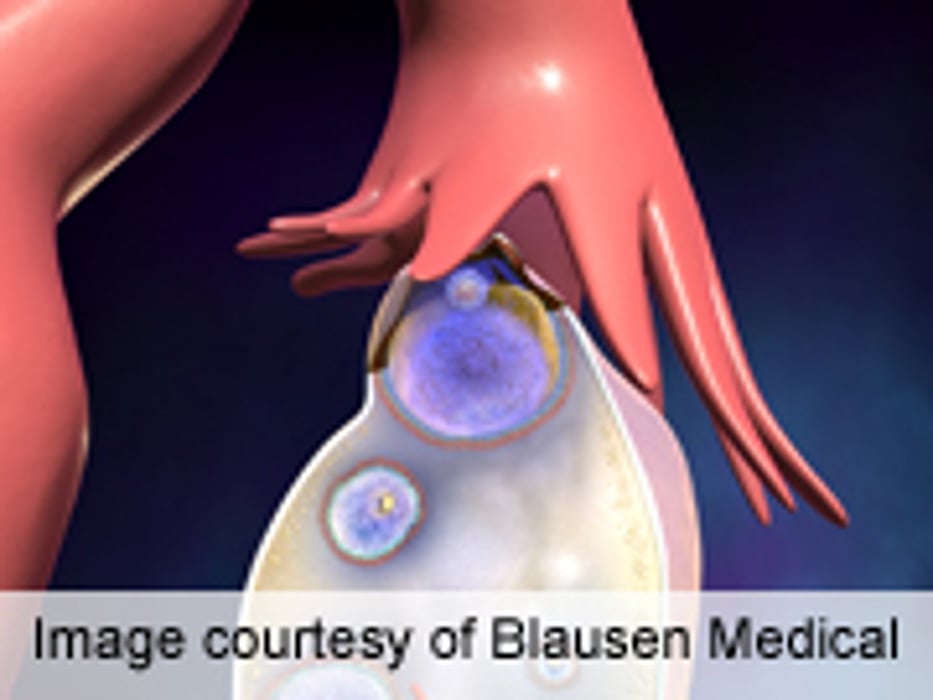 MONDAY, June 2, 2014 (HealthDay News) -- For women with recurrent platinum-sensitive ovarian cancer, the combination of the PARP inhibitor olaparib and the anti-angiogenesis drug cediranib is more effective than olaparib alone. This finding was presented at the annual meeting of the American Society of Clinical Oncology, held from May 30 to June 3 in Chicago.
Joyce Liu, M.D., M.P.H., from the Dana-Farber Cancer Institute in Boston, and colleagues randomized patients with recurrent platinum-sensitive, high-grade serous or BRCA-related ovarian cancer to olaparib alone (46 patients) or to olaparib plus cediranib (44 patients).
The researchers found that the median progression-free survival was 9.0 months for olaparib alone and 17.7 months for the combination treatment (hazard ratio, 2.9: P = 0.001). In the olaparib treatment group there were two complete responses, compared with five in the combination group. The rate of grade 3 or 4 toxicity was higher for the combination treatment than for olaparib alone (70 versus 7 percent).
"The significant activity that we saw with the combination suggests that this could potentially be an effective alternative to standard chemotherapy," Liu said in a statement. "At the same time, this approach is not yet ready for clinical practice as neither of these drugs is currently U.S. Food and Drug Administration approved for ovarian or any other cancer."
Physician's Briefing